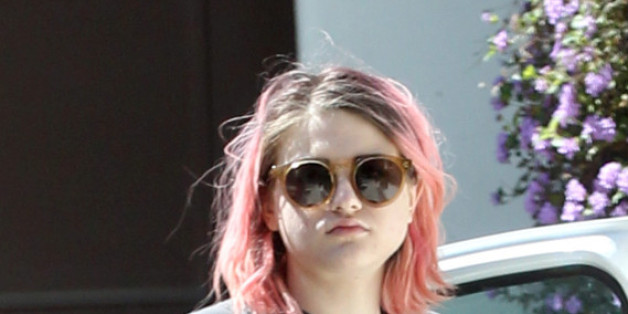 Kurt Cobain died in 1994, but his signature style lives on in his daughter Frances Bean Cobain.
The 20-year-old was spotted in Los Angeles last week rocking messy pink hair -- a look that was often favored by her father. Dressed in an Iron Maiden t-shirt, tight black jeans and lace-up boots, Frances would have fit in perfectly back in Nirvana's heyday. Frances, who is estranged from her mother Courtney Love, is engaged to The Rambles' lead singer, Isaiah Silva, who -- strangely enough -- also bears a striking resemblance to Kurt Cobain, though she doesn't agree.
In December, Frances tweeted a photo of herself and Silva and wrote that he looked like a Disney prince, to which a fan responded, "no but he does look like your father."
The budding artist apparently just doesn't see the resemblance, and wrote back:
"Other than having blue eyes & long hair they look nothing alike. he looks like a Disney prince who doesn't bathe #dreamy."
We have to say, we definitely see the resemblance: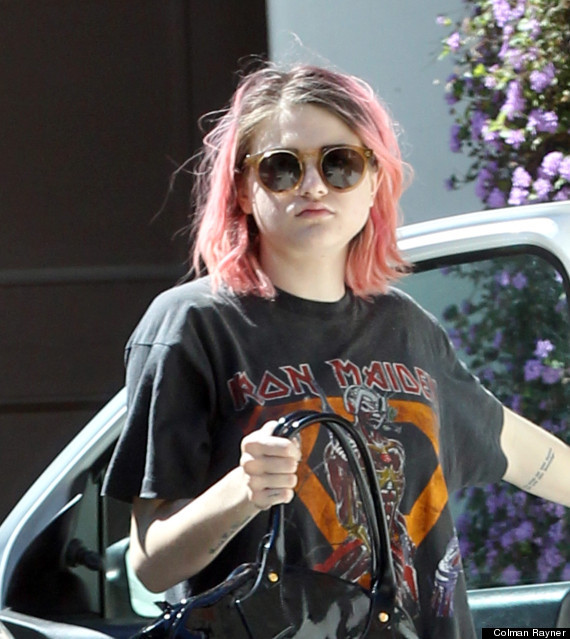 BEFORE YOU GO
PHOTO GALLERY
Celebrity Dopplegangers