Today is the birthday of Thomas Lanier Williams III, better known by his shorter and much catchier moniker, Tennessee Williams. The American playwright, famous for writing theatrical hits like "Cat on a Hot Tin Roof" and "A Streetcar Named Desire," would turn 102 years old if he were still alive today.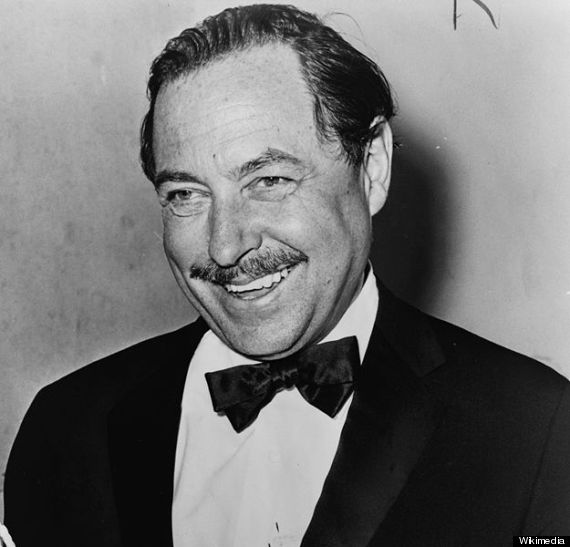 Williams was born in Mississippi in 1911, and kicked off his career with the 1940s hit, "The Glass Menagerie." From there the celebrated writer solidified his role as a 20th century stagemaster, creating award-winning plays like "Streetcar" and "Orpheus Descending" well into the 1950s. The latter decades of his life, however, were plagued with bouts of alcoholism, prescription drug abuse, and personal struggles.
Despite these setbacks, Williams is honored as a monumental literary figure, gay icon, and champion of the underdog long after his death in 1983. The recent posthumous production of his final unfinished play, "In Masks Outrageous and Austere," cements his status as a tragic, talented writer. "I've had a wonderful and terrible life and I wouldn't cry for myself," he wrote in his memoirs.
To honor Tennessee Williams' 102nd birthday, we've put together a slideshow of ten of the best quotes he's ever written. Scroll through the snippets below and let us know how you are celebrating Mr. Williams in the comments.
PHOTO GALLERY
10 Tennessee Williams Quotes