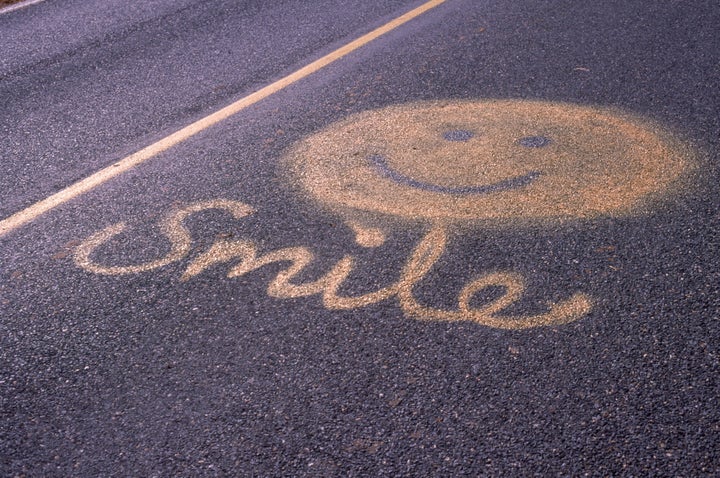 The stress and strain of constantly being connected can sometimes take your life -- and your well-being -- off course. GPS For The Soul can help you find your way back to balance.
GPS Guides are our way of showing you what has relieved others' stress in the hopes that you will be able to identify solutions that work for you. We all have de-stressing "secret weapons" that we pull out in times of tension or anxiety, whether they be photos that relax us or make us smile, songs that bring us back to our heart, quotes or poems that create a feeling of harmony, or meditative exercises that help us find a sense of silence and calm. We encourage you to look at the GPS Guide below, visit our other GPS Guides here, and share with us your own personal tips for finding peace, balance and tranquility.
Trying to kick that texting-while-driving habit? Or do you want to stop spacing out when behind the wheel? Longtime meditation instructor, Michele McDonald, has developed several mindfulness exercises that you can practice safely while driving. This is a great way to learn how to be mindful.
Try these simple exercises to help you stay calm and focused on the road.
PHOTO GALLERY
GPS Guide: Mindful Driving
Michele McDonald has taught Insight meditation for 31 years. She teaches extensively throughout the United States, Canada and Burma. Michele is the first woman to teach a formal retreat in Burma, side-by-side with a senior monastic figure, Sayadaw U Lakkhana, Abbot of Kyaswa Monastery. Her teaching style gently strengthens mindfulness and concentration to help people access the peaceful depths of their experience in every moment. For more information about her teaching visit www.vipassanahawaii.org.