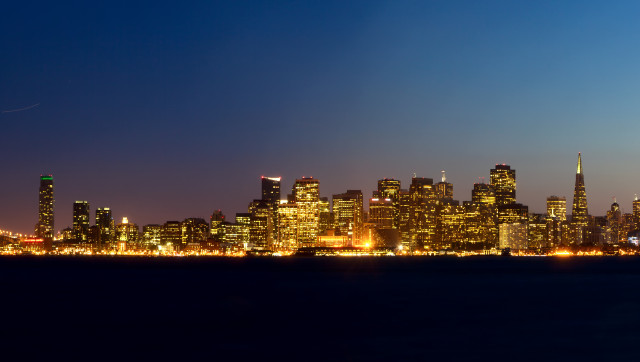 As if we needed another reminder that we can barely afford to live in this city, local analyst Stephanie May put together a handy heat map detailing how much we'd need to make for a one bedroom in each neighborhood in San Francisco.
And it ain't pretty.
Story continues after map...

Using MapBox technology, May analyzed 2012 data to determine the median rent for each hood.
At first, the results made us skeptical. (Bayview more expensive than Noe Valley? Really?) But May explained the methodology.
"In a few of these neighborhoods, the distribution is bimodal," she said.
Indeed, in neighborhoods like Bayview, average rent is clustered around two peaks (one high and one low) instead of a gradual peak in the middle.
"If you look at the map, you'll see the dark blue around Executive Park and Mission Bay. It's those expensive new developments that are driving up the median."
May, who is finishing a Masters in Geographic Information Science at San Francisco State University, hasn't stopped at just rent prices. Hop on over to her Tumblr, Mapnostic, for more cool San Francisco maps. (Fog frequency, anyone?)
Check out the top ten most expensive San Francisco neighborhoods, according to May's calculations, in the slideshow below:
PHOTO GALLERY
San Francisco's Most Expensive Neighborhoods
BEFORE YOU GO