HuffPost Arts&Culture is celebrating Women's History Month with the help of our favorite artists -- female artists, of course. Every day of March we're rolling out a new key player in the art world with a playing card... Get it? Print them out for your own amazing (although probably a bit flimsy) card deck or use them to stay fresh on your favorite women in art.
NINE OF HEARTS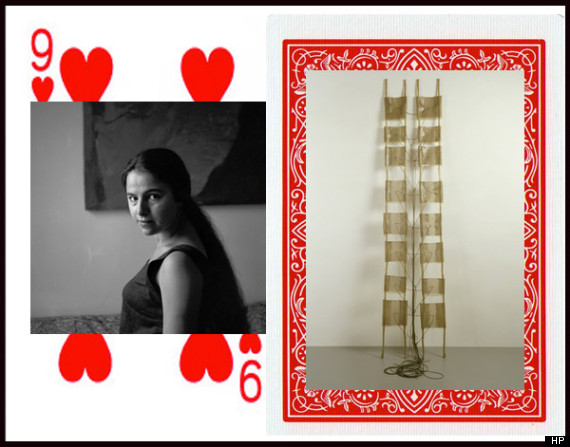 WHO: Eva Hesse
WHAT: Hesse, a Jewish artist who escaped from Nazi Germany as a child, is known for her post-minimalist tactile forms made from aging, organic fiberglass. Her repetitive sculptures were deceptively simple and yet comedic, erotic and just on the verge of decay.
WHERE: See Hesse's bucket-like creatures in "Repetition Nineteen III" on view at MoMA in New York.
WHY: On the ephemeral nature of her work, Hesse once said: "Life doesn't last; art doesn't last. It doesn't matter." And yet her artwork inspired the postminimalist movement as well as female artists who did not adhere to the subject matter or aesthetics of the time.
See more WHM playing cards in the slideshow below:
PHOTO GALLERY
Women's History Month Artists