Check out the stunning photograph of a same-sex marriage, circa 1970, which took place in Chicago!
The image, which was sent to HuffPost Gay Voices by the Pop-Up Museum Of Queer History, was originally published in the Oct. 15, 1970 issue of Jet magazine.
The Illinois couple, identified as Edna Knowles (left) and Peaches Stevens, were reportedly wed at Liz's Mark III Lounge, a Chicago gay bar, "before a host of friends and well wishers," according to the museum's Tumblr account.
Check out the image below, then scroll down to keep reading: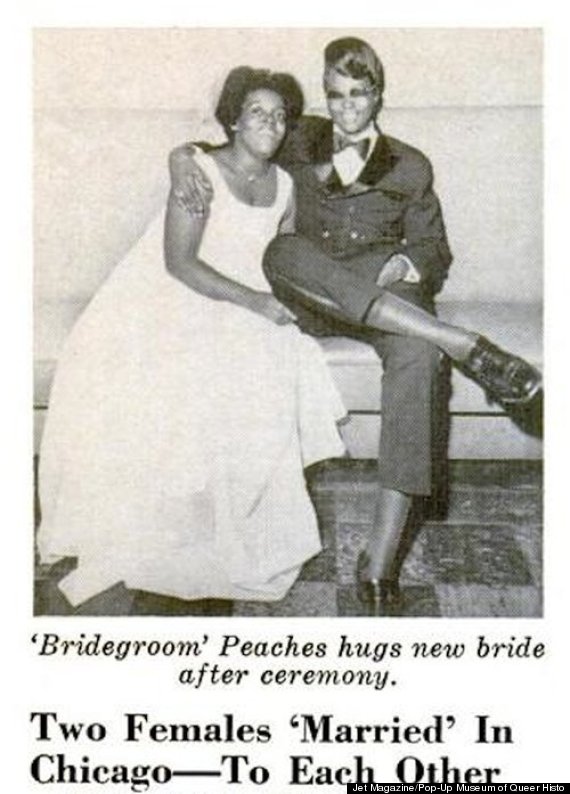 "Although the duo has a type of 'marriage license' in their possession, the state's official marriage license bureau reported it had no record of their license," the article also noted.
Read more about the photograph here.
One can't help but wonder what the pioneering couple would say about the Supreme Court hearings on Proposition 8 and the Defense of Marriage Act (DOMA), as well as the current debate over same-sex marriage which is taking place in their home state of Illinois.

BEFORE YOU GO
PHOTO GALLERY
The Best Gay Kisses