Detroit may not have its own monarchy, but that doesn't mean local ladies can't outfit themselves in royal fashion on this side of the pond. Now Motor City shopping mavens can snatch up new spring styles from a collection that's favored by ultimate British trendsetter Kate Middleton, the Duchess of Cambridge.
The first L.K. Bennett store in Michigan opened late last fall in Troy's Somerset Collection. From one store that began in Wimbledon in 1990, L.K. Bennett has now expanded to 160 stores around the world.
Here's a shot of the Duchess photographed last fall at the Welsh Rugby Charitable Trust in her red L.K. Bennett coat, which she paired with a color-matching Gucci clutch.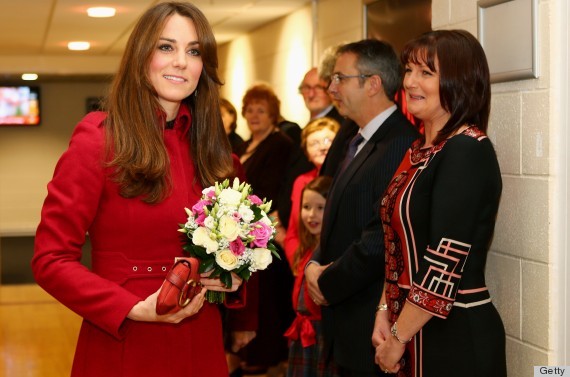 This spring season, the store is all about the color blush (and not just for your cheekbones). Think slim-trousered suits, monochromatic combinations, towering platform heels, feminine textures like lace and laser-cut leathers and soft palettes inspired by the Art Deco colors of Miami Beach.
Watch the video from Fox 2 Detroit above to see the newest fashions from L.K. Bennett. Find the store near Saks Fifth Avenue on the first level of the Somerset Collection in Troy. And click below to see Kate Middleton's favorite fashion buys, including her L.K. Bennett heels.
PHOTO GALLERY
Kate Middleton's Fashion Repeats
BEFORE YOU GO