Denzel Washington and Mark Wahlberg are two of the most dependable box office stars in Hollywood, so it goes to reason that, eventually, some studio would have the idea to pair them up for one rock-solid movie. That studio? Universal, which is set to release "2 Guns" in August. The first "2 Guns" trailer arrived on Friday.
Directed by Baltasar Kormákur (Wahlberg's "Contraband"), "2 Guns" stars Washington and Wahlberg as undercover law enforcement agents from different government agencies who get roped into a conspiracy plot involving drug money. Here's the official synopsis:
Academy Award® winner Denzel Washington and Mark Wahlberg lead an all-star cast in 2 Guns, an explosive action film that tracks two operatives from competing bureaus who are forced on the run together. But there is a big problem with their unique alliance: Neither knows that the other is an undercover federal agent.

For the past 12 months, DEA agent Bobby Trench (Washington) and U.S. naval intelligence officer Marcus Stigman (Wahlberg) have been reluctantly attached at the hip. Working undercover as members of a narcotics syndicate, each man distrusts his partner as much as the criminals they have both been tasked to take down.

When their attempt to infiltrate a Mexican drug cartel and recover millions goes haywire, Trench and Stigman are suddenly disavowed by their superiors. Now that everyone wants them in jail or in the ground, the only person they can count on is the other. Unfortunately for their pursuers, when good guys spend years pretending to be bad, they pick up a few tricks along the way.
Which: yes, please. Ahead, 18 reasons why "2 Guns" might be the bestest action movie of the summer. (Or at least the one with the bestest trailer.) "2 Guns" is out on Aug. 2.
1. This picture.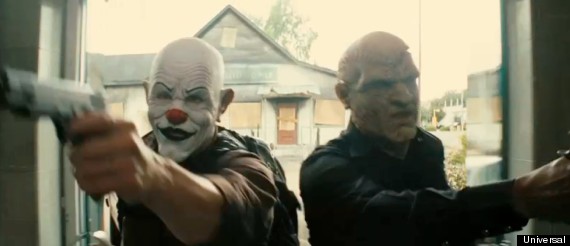 2. "$40 million."
3. "Is that a badge in your hand?" First act TWIST!
4. James Marsden is in this movie.
5. Bart Bass is in this movie.
6. Washington and Wahlberg beating the hell out of each other, but still making jokes.
7. "The bank was a setup." Another TWIST!
8. Wahlberg's enthusiasm when Washington suggests they sort of work together.
9. "You ripped off the CIA." Another TWIST!
10. This picture.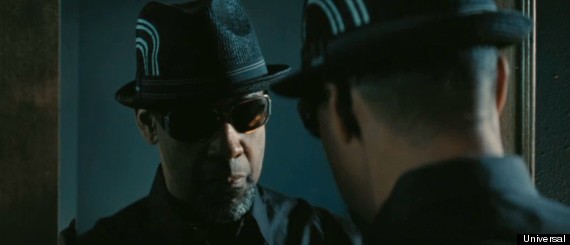 11. The Devlin cover of "All Along The Watchtower."
12. All these explosions and gunshots.
13. There's a bull in this movie.
14. Bill Paxton is the bad guy, p.s., and says, "Playtime's over."
15. Washington, meanwhile, says "make it rain" and then blows up a car.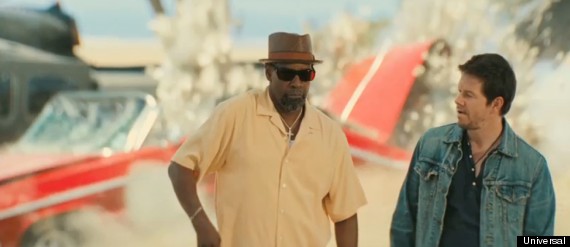 16. [Smile]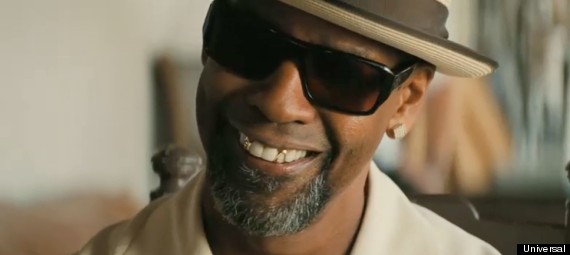 17. It looks like a helicopter crashes into the bull?
18. That whole thing with the keys.
BEFORE YOU GO
PHOTO GALLERY
Celebrity News & Photos