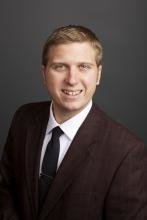 A Republican state senator in North Dakota wants to direct funds to provide milk for low-income students, but Democrats say that he may end up hurting the students he is seeking to help.
On Wednesday, state Sen, Tim Flakoll (R-Fargo) proposed an amendment to the new $1.8 billion education funding formula to pay for milk breaks for low-income students. The move comes almost two months after the state House Education Committee voted down Democratic legislation to fund such a program.
Democrats argue that Flakoll's proposal would take money from the $16.6 million allotted specifically for educational programs for at-risk students, and direct it toward buying milk and juice instead.
"The way the amendment is ... the money is used for a daily milk or juice break," state House Assistant Minority Leader Corey Mock (D-Grand Forks) told The Huffington Post. "It takes $16.6 million for at-risk kids and says it has to be used for supplemental nutrition. You are robbing Timmy to pay Johnny."
Mock said that the money dedicated to at-risk students should be used for tutors and paraprofessionals, too -- not just the milk program. The original version of the bill called for $500,000 over two years for milk for students. At the time, Republicans argued that the proposal was redundant, citing state-funded breakfast and lunch programs.
Flakoll said that his amendment will not take away funds from educational services.
"The only specific language is that if they have a milk break ... they use it to pay for milk for low-income families," Flakoll said. "The excess money is used for mentors and tutors, and those types of things."
But Mock said that he and education advocates believe that because the only specific spending mentioned for at-risk funds in the bill is for milk, school districts would be restricted. He said he would prefer an additional $500,000 be set aside for the milk program and the language removed to prevent cuts to at-risk educational programs.
Flakoll disagreed with Mock's call that the milk money not come from the at-risk funds. He said that under Mock's plan, which is similar to the original version of the bill, if a school district did not want to offer milk, it would not be able to use the money for something else. He said under his plan, a district could redirect unused milk money to another program for at-risk students.
Flakoll also noted that low-income students receive breakfast with milk around 8 a.m. and lunch with milk around noon, so the mid-morning milk break would be a third milk serving for students.
"In essence, we are saying we'll pay if you want to give them milk every 90 minutes," he said.
Mock, however, said that the state, which has posted record budget surpluses due to oil and gas revenue, could afford milk in addition to everything else.
"Earlier this session we passed personal and corporate tax reductions in a state that has one of the lowest tax rates in the country," he said. "We gave around $500 million in tax reductions. We're giving away a lot in tax reductions to people who are not asking for it and not helping those people who are trying to overcome the challenges they face daily."
BEFORE YOU GO
PHOTO GALLERY
113th Congress Facts