Nicole Polizzi, aka "Snooki," is proud of her post-baby body and she is not afraid to show it.
Snooki showcased her 42-pound weight loss in two skimpy swimsuits for her Instagram followers on Friday with a side-by-side photo. In the shot, the 25-year-old dons a retro leopard print bikini and a metallic tiger-print monokini.
SCROLL FOR PHOTO
The "Jersey Shore" alum is definitely ready for summer.
The new mom is looking amazing these days, just seven months after giving birth to her first son, Lorenzo, in August. Snooki's weight loss has been a headline-maker recently and the MTV star is happy to dish about how she shed the pounds.
"The first 20 [pounds] came [off] from just breastfeeding, so that was awesome," she explained on the "Today" show earlier this month. "But then I had to wait until I could work out, which was six weeks, and then I just went straight to the gym. I work with a trainer, one of my good friends Anthony, so he basically just kicked my butt into shape and he gave me these express meals which [don't] have a lot of calories."
She has also cut out partying and drinking from her life now that she has a little one. "The partying's done, basically…But it was more about getting in shape and being a fit mom."
Along with help from a trainer, Snooki credited her weight loss to Express Home Fitness meal service, which provided her with 1,300-calorie-a-day meals.
PHOTO:
Snooki Post-Baby Body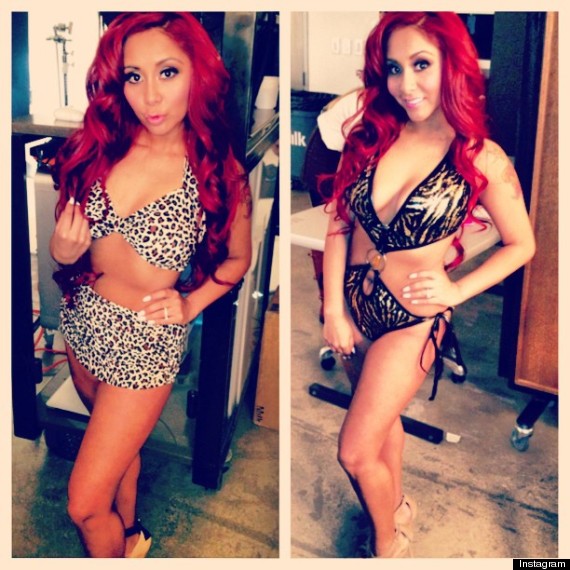 Snooki Pregnant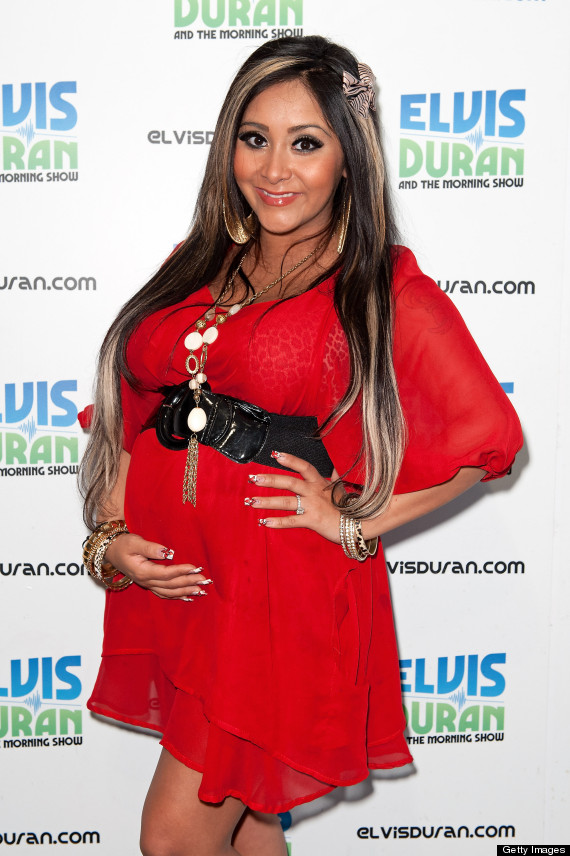 BEFORE YOU GO
PHOTO GALLERY
Celebrity News & Photos