We're all daydreaming of warmer weather. Sitting outside! Eating lunch in the sun! Bringing back bathing suits!
So when we came across this picture of teens in the 1920s doing just that, we had to share.
This image from the Shorpy Historical Photo Archive shows swimmers enjoying pieces of pie at Washington D.C.'s Tidal Basin bathing beach in 1921.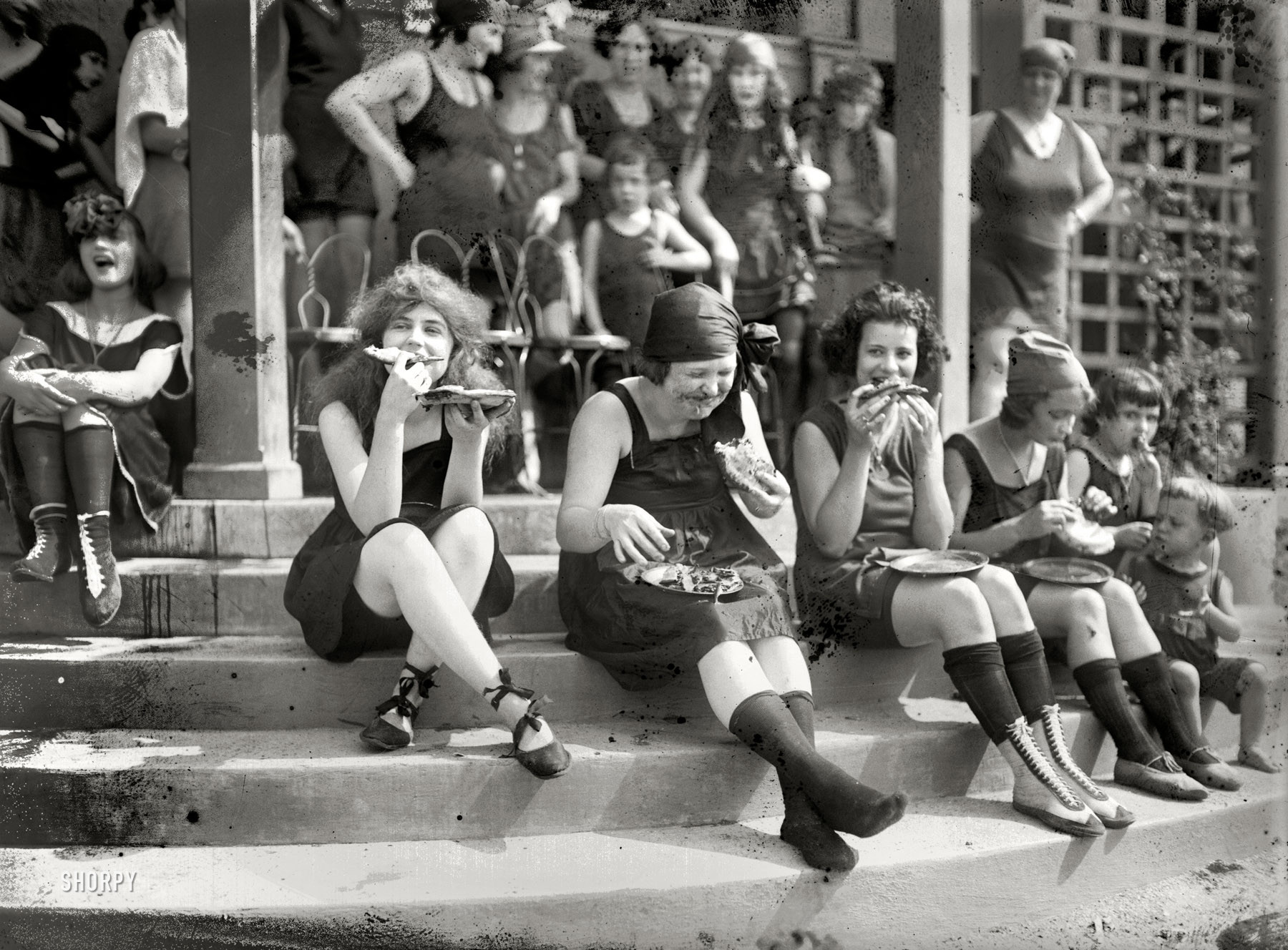 Hopefully our weekends and yours look something like this soon -- with more modern swim gear.