We can only hope that today's cute kid note reaches its intended recipient, especially after the public shaming of E.B. that took place in 2012.
Title: Dear Easter Bunny
Author: Linus
Age: 8
Future occupation: Motivational speaker.
Subliminal message for the bunny: "I want candy."
Child who could help Linus come up with a few more asks: 7-year-old Ella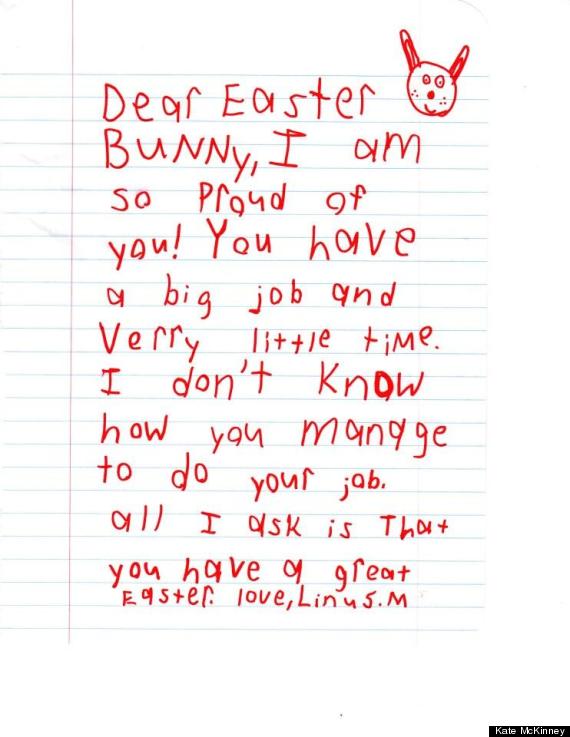 Has your child drawn or written something adorable? Send a photo, along with your child's name and age, to kidnotes@huffingtonpost.com or via Facebook or Twitter -- and it may be featured as our Cute Kid Note of the Day.
Next Cute Kid Note of the Day: Joshua's Amazing Timeline
BEFORE YOU GO
PHOTO GALLERY
Cute Kid Notes