Are you hungry for summer yet? We're enjoying living vicariously through David Orias' photos of California waves, capturing the magnificent golden light of the ocean's curls just before they crash.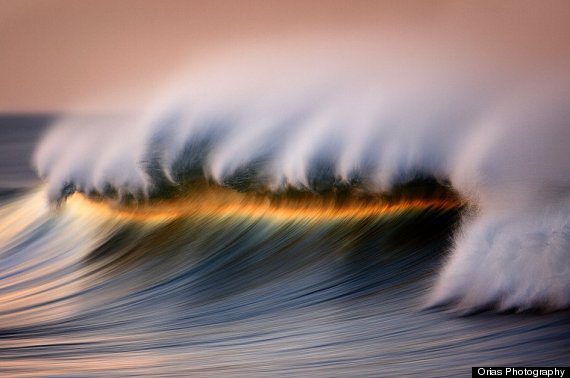 Orias, a Santa Barbara-based photographer, uses a long telephoto lens and low shutter speed to amplify the ocean's color and textures, collapsing the progression of light over time into a simple image that then glows gold.
"I often use the camera to see our world in ways our eyes cannot see," the photographer told This Is Colossal.
What do you think of Orias' golden waves? Can you taste the rainbow? Let us know your thoughts in the comments and head to Orias' Flickr page for more radical waves.