Today's cute kid note marks our feature's first foray into the field of rap.
Title: "I Really Love To Sing But..."
Author: Thalia
Age: 7
Other kid notes we'd like to turn into songs: "What Is Love?," The Ballad Of Matthew And His 20 Girlfriends
P.S. Taping a last (hilarious) rhyme to the bottom of her musical manuscript is clearly what makes Thalia's note perfect.
Originally posted by Thalia's mom, Liz Gumbinner, on Mom-101.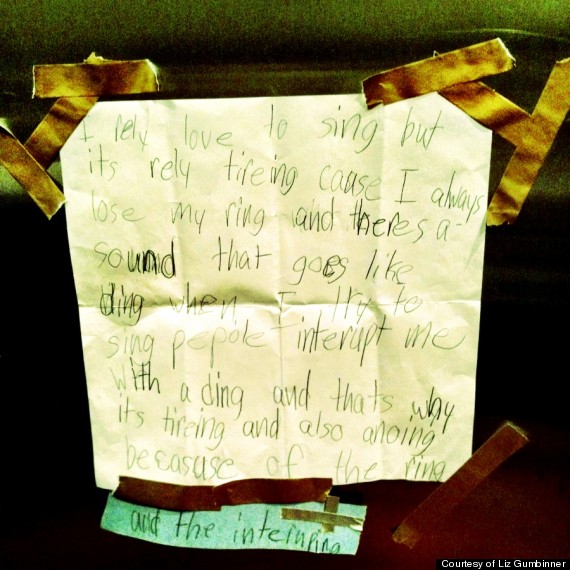 Has your child drawn or written something adorable? Send a photo, along with your child's name and age, to kidnotes@huffingtonpost.com or via Facebook or Twitter -- and it may be featured as our Cute Kid Note of the Day.
Next Cute Kid Note of the Day: Dear Easter Bunny
BEFORE YOU GO