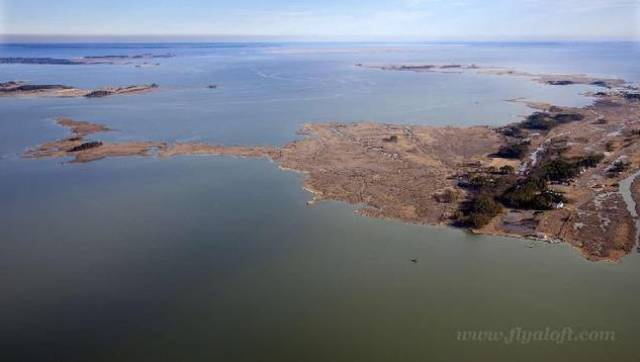 Have you dreamed of owning a massive and beautiful, secluded island property on Maryland's Eastern Shore, only to think: but where will I go shooting?
Do we have the listing for you!
For $2.5 million, you can be the owner of these 1000-plus deeded acres in an area of Hoopers Island called Fishing Creek (population: 163 people, according to 2010 Census numbers, and many more birds).
On these stunning acres you will find more than 15 miles of waterfront property, plus six large ponds, a hunting lodge, a caretakers house -- and, see the part above about the abundance of birds, the Hoopers Island Gun Club:
You can see more impressive photos of the gun club and its apparently quite accurate members on the Hoopers Island Gun Club Facebook page.
If you're opposed to hunting, don't look. If, however, you are into shooting and/or fishing, you enjoy quiet Maryland islands, you've got opinions on how limitations on guest worker visas affect the crabbing industry, and you're ready to spend some $9000 per month on a mortgage, then check out the property's Estately listing.