Yesterday marked the 45th anniversary of Martin Luther King, Jr.'s assassination. The leader of the Civil Rights movement was gunned down on April 4th, 1968 in Memphis, Tennessee. Less than five years earlier, on November 22nd, 1963, President John F. Kennedy had been assassinated in Dallas, Texas.
As a result of each tragedy, a nation and a movement, respectively, were left without their leaders and two wives were left without husbands.
This week Reddit user kirbyfood posted a photo of Jackie Kennedy comforting Coretta Scott King at MLK's funeral on April 9th, 1968. One commenter observed, "How amazing is it that when such an incredibly horrible thing as your husband being assassinated happens there could be someone who has gone through the same thing can actually empathize."
LOOK: Jackie Kennedy Consoles Coretta Scott King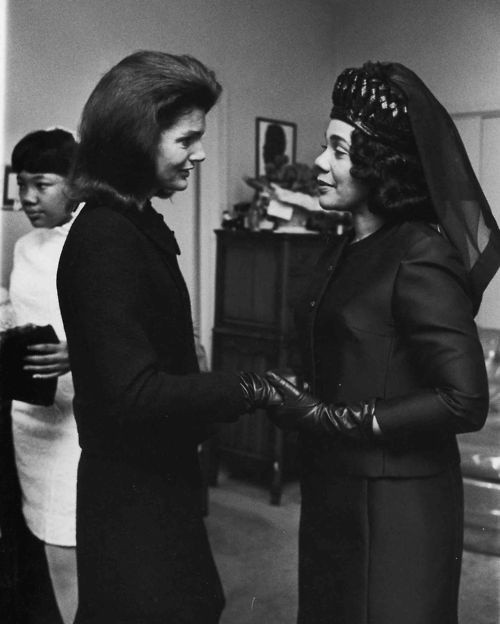 BEFORE YOU GO
PHOTO GALLERY
Jackie Kennedy Onassis Style (PHOTOS)