Salar de Uyuni marks the location of the world's largest salt flats, which can be found in southwest Bolivia.
This stunning image from Reddit user Rolmos captures the Uyuni Salt Flats right after rainfall. The salt crystals reflect puffy white clouds like an enormous mirror.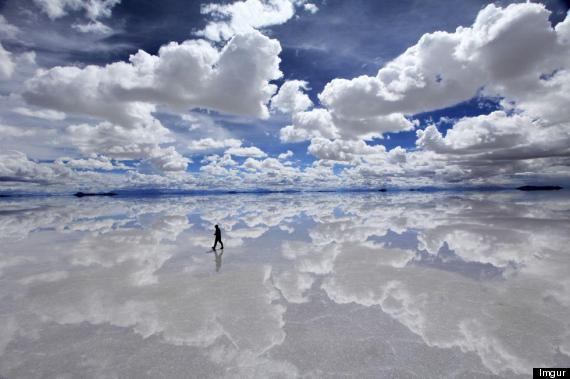 Let us know what you think of this incredible shot in the comments below.