How many people do you see in this image? In this body paint illusion, five nudes morph into a brightly-colored frog.
We've been floored by the worldwide enthusiasm for body painting before, but this amphibian masterpiece spotted on Reddit takes the art form to whole new level. Squint your eyes, and the speckled models dissolve into the deadly creature of the rain forest.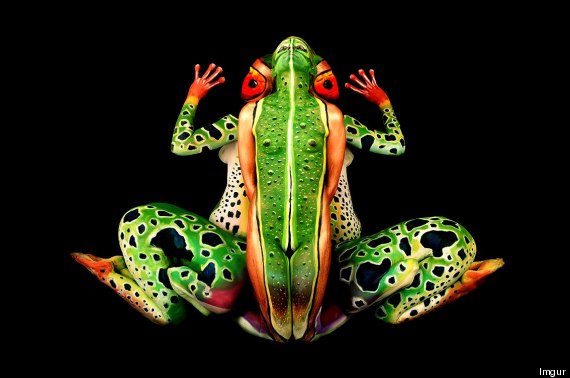 Let us know what you think of this mind-boggling work in the comments, and check out other impressive examples of body painting art in the slideshow below.
BEFORE YOU GO
PHOTO GALLERY
Bodypainting