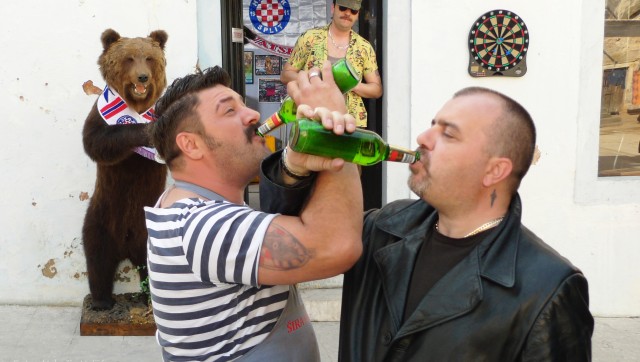 WASHINGTON -- The 27th edition of the Washington D.C. International Film Festival (also known as Filmfest DC) opens this Thursday with an interesting guest: WikiLeaks founder and subject of the festival's opening film, Julian Assange.
Following the American premiere of "Underground," the new film about Assange by Australian writer-producer-director Robert Connolly, the controversial figure will be interviewed over the phone by director of Filmfest DC Tony Gittens.
If a feature length fim and interview about one of TIME's Persons of the Year isn't in your cinema wheelhouse, there are ten more days of programming with more than 80 features.
Click through the slideshow for a complete list of Filmfest DC movies and screening times

PHOTO GALLERY
BEFORE YOU GO
2013 Washington D.C. International Film Festival
PHOTO GALLERY
2013 Washington D.C. International Film Festival
From April 11 through 21, Filmfest DC will screen features films, documentaries and shorts. This years themes are "Trust No One: Espionage and Thrillers," "The Lighter Side," featuring international comedies, "Sister Cities Through the Lens" and "Justice Matters."
All of the film presented are D.C. premiers. Nearly all of the films come from countries other than the U.S. Films from forty-seven different nations will be shown at ten different theaters. If you're a movie buff that enjoys films at E St Cinema, West End Cinema, AFI Silver Spring or Angelika Mosaic, you'll want to attend Filmfest DC.