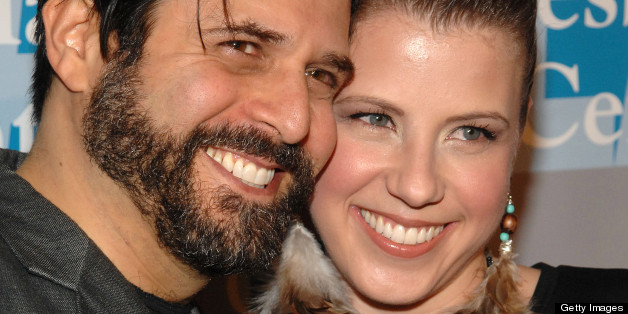 Former "Full House" star Jodie Sweetin is a married woman -- and has been, secretly, for the past year. People magazine reports that the 31-year-old tied the knot with musician Morty Coyle in an intimate celebration in Beverly Hills, Calif., on March 15, 2012. The couple just recently celebrated their one-year anniversary.
"We wanted to keep it quiet and intimate for a while, but felt that on our first wedding anniversary, it was time to share," Sweetin told the publication.
Sweetin and Coyle had been engaged since January 2011, when the All Day Sucker bandmate proposed to her on her birthday. The couple had previously said they were waiting for the abolishment of anti-same-sex marriage laws to get married.
Sweetin memorably played Bob Saget's daughter Stephanie Tanner for eight seasons of the hit ABC family sitcom "Full House."