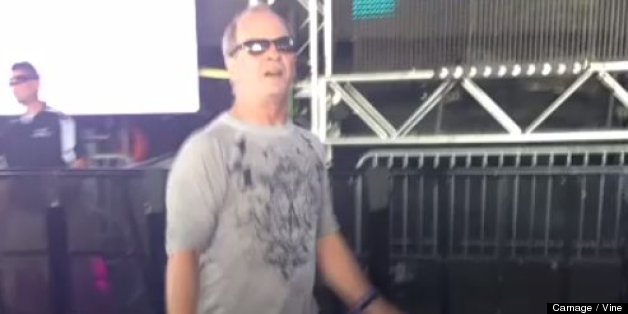 Coachella, the California music festival that started last weekend and will be continuing this weekend, has its fair share of stars: hip bands like The Postal Service and Yeah Yeah Yeahs performed, and many celebrities have attended the event. However, in our opinion, this man might be the biggest Coachella star of all.
Dubbed "Coachella Rave Dad" by sites like Buzzfeed, this guy was a force to be reckoned with. We're glad a member of the generation who gave the world Woodstock is showing Coachella how it is done. Coachella Rave Dad, we would rave with you any night of the week.
While we're sure Coachella rave dad's dance card is full, in case he ever finds himself without, here is another man who would make a worthy dance partner. From half way around the world, this man is an Australian dance machine... he even got a policewoman dancing.
BEFORE YOU GO