Kim Kardashian wore a bright green dress Wednesday morning that left nothing about her six-month pregnancy to the imagination. The 32-year-old reality star -- who is expecting her first child, with boyfriend Kanye West, in July -- also donned matching green stilettos with the outfit.
Kardashian allegedly is considering giving birth in Paris, where West has been making a home for himself in the past year. TMZ reported that Kardashian was spotted checking out maternity wards in the French capital, which maintains strong anti-paparazzi laws when it comes to celebrities.
For more photos, click through to X17.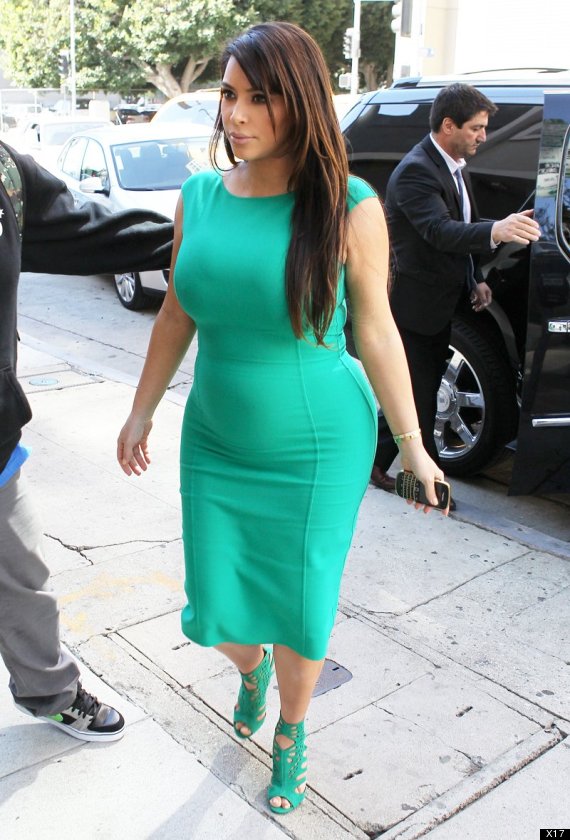 BEFORE YOU GO