Polish soldiers enlisted an unlikely recruit when fighting in World War II: a bear.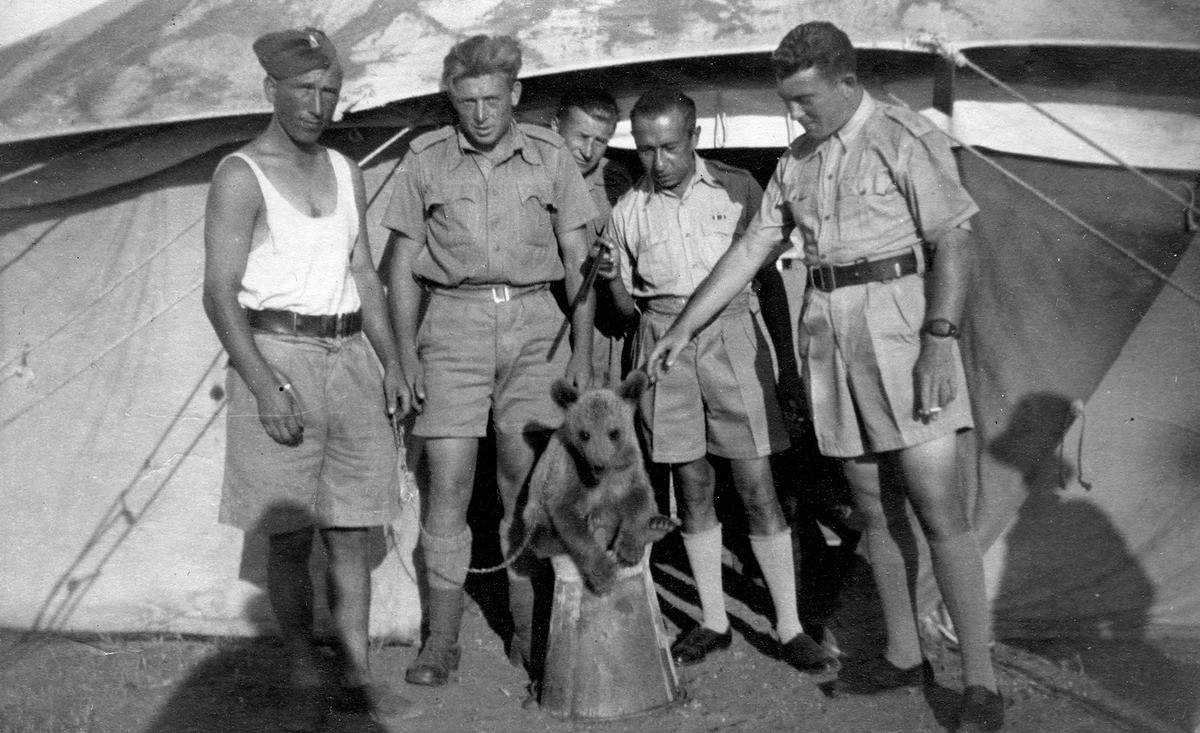 The heartwarming story of Wojtek the soldier bear, pictured above, has been documented in museums, through art and in a BBC documentary. Wojtek, a Syrian bear that was adopted as a cub by Polish soldiers during World War II, famously became an essential part of the Polish army between 1942 and 1947.
As a cub, soldiers fed Wojtek milk before graduating him to beer and cigarettes. At the Battle of Monte Cassino, he carried artillery shells for the soldiers, according to the BBC. Though Wojtek's story goes against today's standards for how to treat animals, the bear served as a major morale booster for soldiers.
Below is a slideshow of Wojtek with his fellow Polish soldiers, which we attained with the help of the Polish Institute and Sikorski Museum. What do you think of Wojtek's story? Let us know in the comments section.
BEFORE YOU GO
PHOTO GALLERY
Wojtek The Soldier Bear