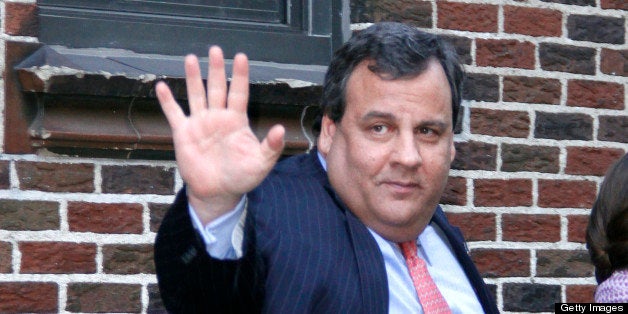 New Jersey Democrats are betting against Gov. Chris Christie's plan to privatize the state lottery, saying the initial Mega Millions the state is expected to get may violate federal law.
The Garden State's Democratic members of Congress wrote to Attorney General Eric Holder Wednesday asking that the Department of Justice review a contract the Christie administration is planning to award on Friday to run lottery operations. The letter argues that the plan does not meet federal guidelines for state lottery privatization, including a provision mandating an upfront payment by the potential operator. The only bidder for the contract, Northstar New Jersey Group, has agreed to pay the state $120 million upfront.
Reps. Rob Andrews, Rush Holt, Frank Pallone, Bill Pascrell, Donald Payne Jr. and Albio Sires wrote:
"As you may know, New Jersey recently announced its intent to award the contract in response to a single bid to privatize sales and marketing of the New Jersey Lottery. The State's Request for Proposal (RFP) requires a $120 million upfront payment from the prospective private lottery manager at the outset of the contract. Some have alleged that this arrangement appears to fall short of the test for compliance with the Department's interpretation of the law. We ask you to provide guidance on the legality of this arrangement in order to avoid costly legal challenges should it be deemed unlawful in the future."

Christie (R) has said that lottery privatization could bring in $1 billion in revenue over 16 years for the cash- strapped state. Lottery machines are currently run by a private company, with the state Treasury Department overseeing lottery operations. Christie's plan has been opposed by unions, who argued it could hurt small businesses and the state economy, a point made in the letter to Holder. Democrats in the state Legislature have argued that lawmakers should approve any contract, a move Christie has opposed.
Northstar, the only bidder for the lottery contract, is made up of GTECH, an Italian company; Scientific Games International, a New York-based firm; and the Ontario Municipal Employees Retirement System.
Christie's office referred all questions to the state Treasury Department, which said it believes the contract meets all legal requirements.
"The contract was fully vetted by the New Jersey attorney general's Office and its outside legal specialists, and we have every confidence that it meets all legal requirements, including those of the Department of Justice," Treasury spokesman Bill Quinn said in a statement.
BEFORE YOU GO
PHOTO GALLERY
Chris Christie's Greatest Hits