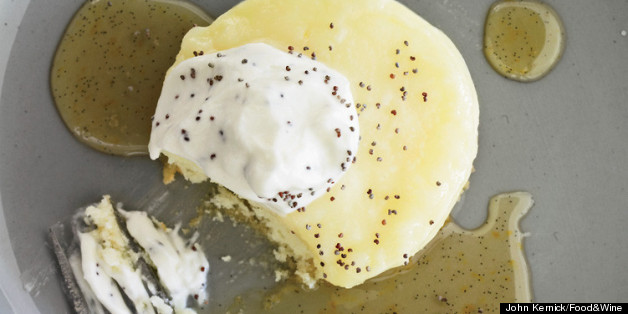 When it comes to desserts, cakes are the big man on campus. Almost everyone gets excited over the sight of one, and most people can't refuse a second slice. Whether it's a birthday cake, chocolate cake or just any other kind of cake, this dessert makes people happy. And to really bring out the smiles, we recommend a lemon cake.
Lemon adds a nice bright flavor to your sweet cakes, making it taste even more like a treat. We like this recipe because it plays off the flavors of the beloved lemon poppy seed muffin. And the use of lemon curd is a nice touch too.
Get the Lemon-Curd Cakes with Poppy Seeds recipe
Want to read more from HuffPost Taste? Follow us on Twitter, Facebook, Pinterest and Tumblr.
Get more lemon dessert recipes.