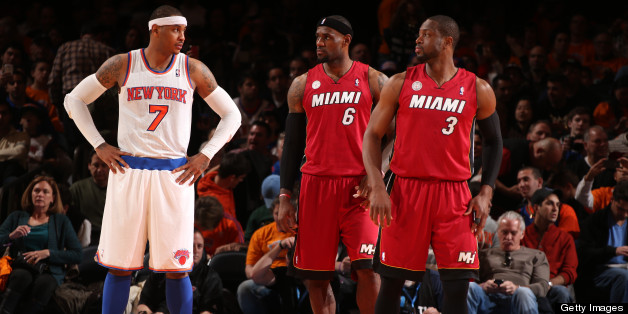 The Miami Heat may be the prohibitive favorite to repeat, but even Dwyane Wade -- who recently was interviewed by The Huffington Post -- knows nothing is a cakewalk in the playoffs. Carmelo Anthony -- who totaled seven straight 30-point games -- and the Knicks are playing their best basketball of the season without Amar'e Stoudemire. And there is always pesky Indiana, who we know isn't afraid of the champs. Even the Derrick Rose-less Chicago Bulls have defied hoops logic as a 5 seed.
But history has clearly shown that no team, not even a dominant 1 seed like the Heat, is bulletproof. Here's HuffPost's "how to beat" guide for each team in the East.
Email me at jordan.schultz@huffingtonpost.com or ask me questions about anything sports-related at @Schultz_Report.
PHOTO GALLERY
NBA Playoffs Eastern Conference Guide
BEFORE YOU GO