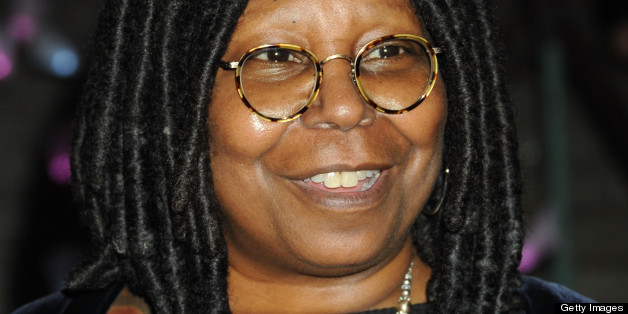 "Hollywood Unplugged," a new series on HuffPost Entertainment, shows our culture's most influential figures in a new light. Instead of focusing on their accomplishments, it examines how they continue to thrive despite the inevitable stress.
Whoopi Goldberg never seems to rest. The 57-year-old Academy Award-winner has done it all: small screen, big screen, Broadway. Now, at this year's Tribeca Film Festival, Goldberg takes on a new role -- that of director. In the documentary "I Got Somethin' To Tell You," Goldberg tells the story of her role model, pioneering black comic Moms Mabley. HuffPost Entertainment caught up with Goldberg at the Vanity Fair Tribeca Film Festival Party.
HuffPost Entertainment: How do you de-stress, what calms you down?
Whoopi Goldberg: I can't even tell you, because it's illegal. [Laughs.] What calms me down? A good movie will calm me down. "Game of Thrones" calms me down. Roll something? I don't know.
Where do you go for a change of scenery?
I go to my backyard.
What is your guiltiest pleasure?
Not telling.
Is there a person you look up to for inspiration?
Well, my mom was that person. And I still look up. [Looks up at the sky.]
Can you share an inspirational quote?
"Fuck 'em if they can't take a joke"?
"I Got Somethin' to Tell You" premieres at the Tribeca Film Festival on April 20.
PHOTO GALLERY
Tribeca Film Festival 2013
CORRECTION: In a previous version of this text, Moms Mabley's name was misspelled. The text has been corrected.
BEFORE YOU GO