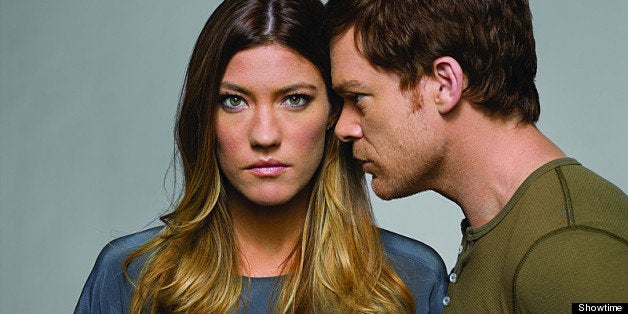 He continued, "This is a core franchise to us and all options are on the table as to where it could go after this ... We need to get through this season and see how the dust settles and then see where we go from there."
Nevins also told THR that the theme of "change" would be a driving force in the final season: "The consequences are already starting to hit him. It's jeopardized his most important relationship on Earth, which is with his sister; his other relationships on the show will be touched this year and he's still changing ... 'Dexter' changed its formula last year and will change again this year -- there's a lot of different things in play. Part of what you need to do in a finale is start bringing some of the different threads together: his sister, his son, his love life, his professional life and his childhood trauma."
"We wanted to end it [after Season 7], but the network convinced us that it would be best to do it in two years," Colleton told TV Guide last June, before Season 7 premiered. "In some ways, this is a two-season series-ender. We have worked that out and know where it's going to end. Next year will definitely be the last year of 'Dexter.' Absolutely."
"Dexter's" eighth and final season premieres on Sunday, June 30 at 9 p.m. ET on Showtime.
PHOTO GALLERY
Dexter Season 7 Photos
BEFORE YOU GO