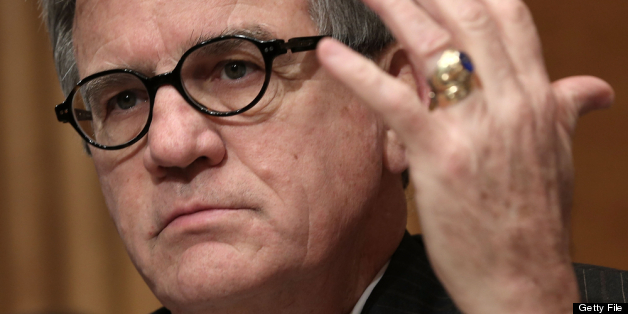 Sen. Tom Coburn (R-Okla.) saw his Wednesday evening take an unexpected turn.
CQ Roll Call reports that Coburn suffered an accidental fall into a fountain at the National Building Museum. The senator was attending the 31st March of Dimes Gourmet Gala, where he apparently fell into the water far enough to soak his clothes.
"That's just a natural reaction to making the Time 100 list," spokesman John Hart joked to CQ Roll Call.
The 65-year-old senator was named to the magazine's 2013 grouping as a leader, with President Barack Obama writing the tribute piece.
"The people of Oklahoma are lucky to have someone like Tom representing them in Washington — someone who speaks his mind, sticks to his principles and is committed to the people he was elected to serve," Obama wrote.
Coburn's Senate history includes one fountain anecdote of note. Back in Feb. 2012, Coburn included the restoration of Shippensburg University's college campus fountain in an edition of The Pork Report: How Washington politicians, bureaucrats and lobbyists are spending your tax dollars. Federal stimulus money totaling $135,000 was used in the renovation project.
BEFORE YOU GO
PHOTO GALLERY
Longest Serving Senators In U.S. History