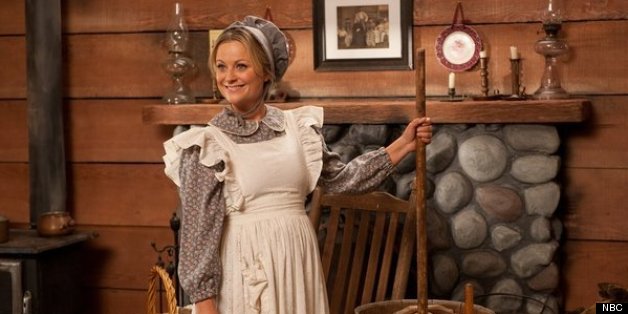 In Pawnee, holidays are hardly limited to Christmas, Hannukah and The Fourth Of July.
Leslie Knope (Amy Poehler) of NBC's "Parks And Recreation" always has a reason to celebrate, especially with her two favorite people: Ben (Adam Scott) and Ann (Rashida Jones).
Check out the infographic posted on the "Parks And Rec" official Facebook page below, which highlights everything from "Sex Day" to "Monica & Rachel Day."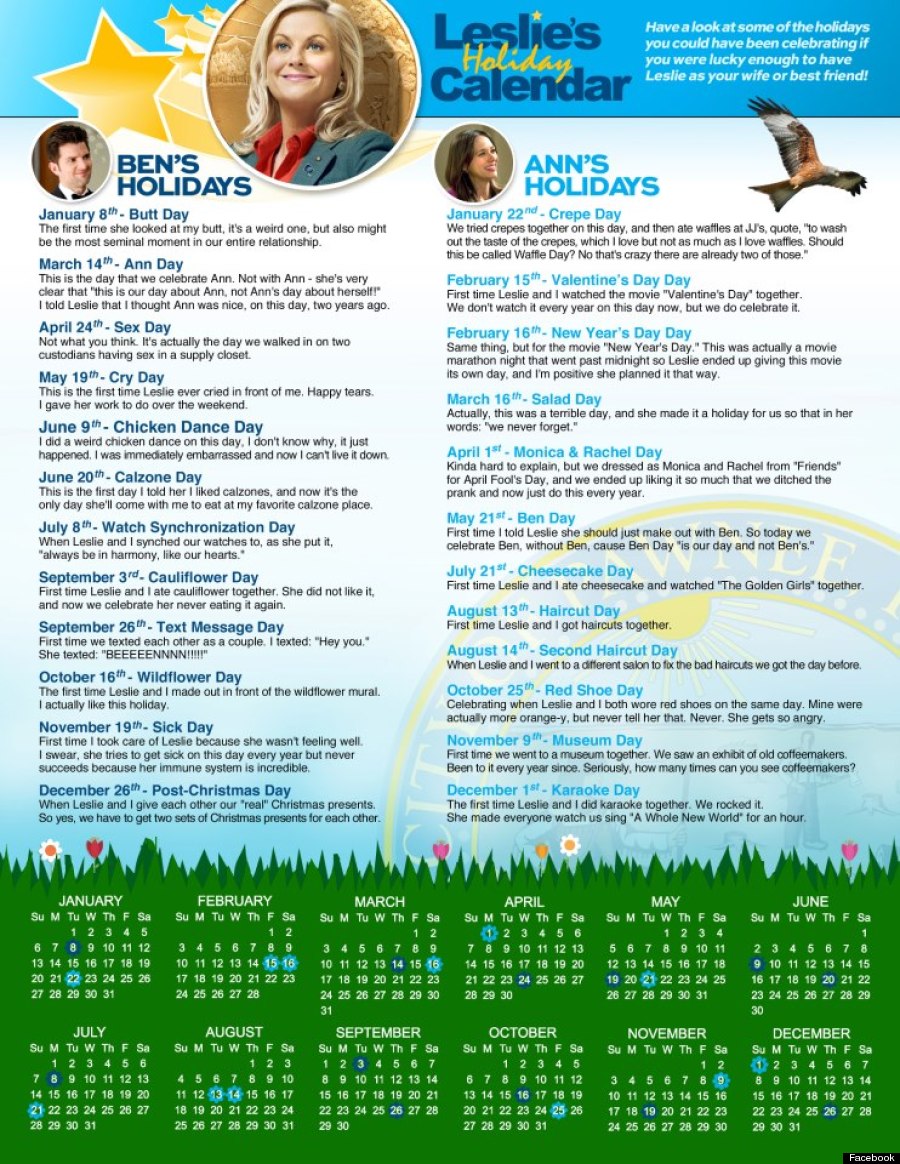 A few episodes of the beloved NBC comedy have centered entirely on the holidays created by Pawnee residents, specifically Galentine's day -- February 13, a day in which women celebrate their friendship regardless of their relationship status -- and "Treat Yo'Self," celebrated by Tom (Aziz Asnari) and Donna (Retta).
"Treat Yo'Self," the one day a year when Donna and Tom do everything they want, will no doubt go down in "Parks And Rec" history.
"I have someone say 'Treat yo' self' to me about 10 times a day, whether it's on Twitter or in person," Retta told Paper Magazine. "I always say it's my 'dy-no-mite.' It will probably be on my headstone."
"Parks And Rec" airs on Thursdays at 9 p.m. ET on NBC.
PHOTO GALLERY
'Parks and Recreation'
BEFORE YOU GO