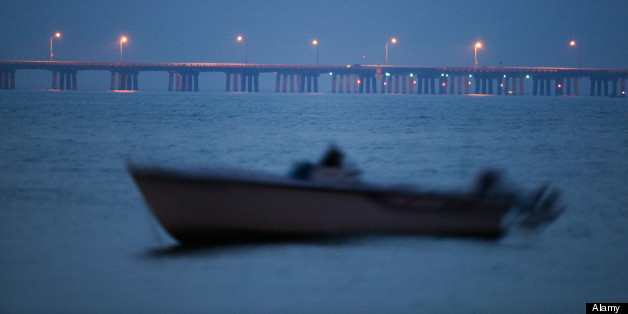 Two people died in boating accident on the Chesapeake Bay Saturday when their boat capsized two miles south of Point Lookout State Park in St. Mary's County, according to Department of Natural Resources Police. Four other people were rescued.
Sgt. Brian Albert, a spokesman for the DNR police, said authorities were still on the scene and were trying to recover the boat. The victims have not been identified.
"We think that the accident was due to rough seas, but we're not positive," Albert said. "The wind's pretty good so it's kind of rough out there. It's going to impede our recovery of the boat."
Saturday is the first day of the striped bass fishing season and Albert said many people were out on the water.
Boats from the Ridge Volunteer Fire Department, Patuxent Naval Air Station, Maryland Department of Natural Resources Police and the U.S. Coast Guard participated in the rescue, said Petty Officer Jason Stanley, a spokesman for the Coast Guard. A passing boater alerted the authorities to the accident via radio.
The survivors were taken to St. Mary's Hospital in Leonardtown. Some were suffering from hypothermia and first responders adminsted CPR, according to the Ridge Volunteer Fire Department. ___