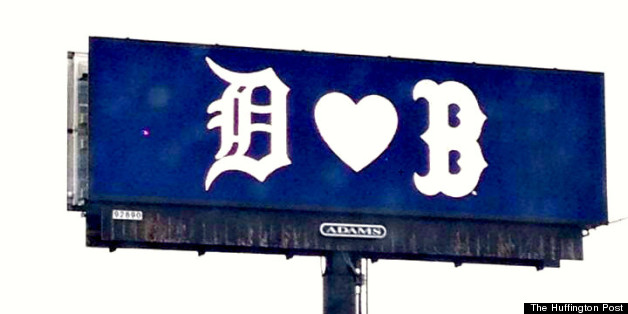 Detroit usually commands most of our attention, but we spent most of last week witnessing the unbelievable, tragic events that unfolded after Monday's bombing at the Boston Marathon.
So we understand if the tumult of last week means you're a little behind on Detroit news. But plenty happened here, too.
Rising water levels and spring flooding led to Grand Rapids' mayor declaring a state of emergency, as surfers from MSU made rough waters on the Red Cedar River their own private rapids. While the Motor City may not have flooded, this week's wild weather made us wonder exactly when those April showers were going to turn to May flowers, no?
The Detroit Police Department made national headlines -- and not in a good way -- after the ACLU released videos of the city's homeless recalling how they had been forced into cop vehicles and driven out of town.
On the lighter side, Kid Rock went to CNN to tout his $20 concert ticket scheme, which even made those of us who don't go "Bawitaba" for his records raising our fists in solidarity. And X Games Detroit threw a crowded-as-all-get-out party on Saturday night in Eastern Market -- we're hoping ESPN is impressed by the enthusiasm these organizers have already ignited around the D.
Settle in, turn off your televisions for a moment, and take a look back on the week that was in Detroit. We hope to hear from you this week: send your your buzziest images and vids to the Detroit HuffPost editors.
PHOTO GALLERY
Detroit Photos Of The Week
BEFORE YOU GO