Urs Fischer and the Los Angeles Museum of Contemporary Art are a match made in artsy heaven.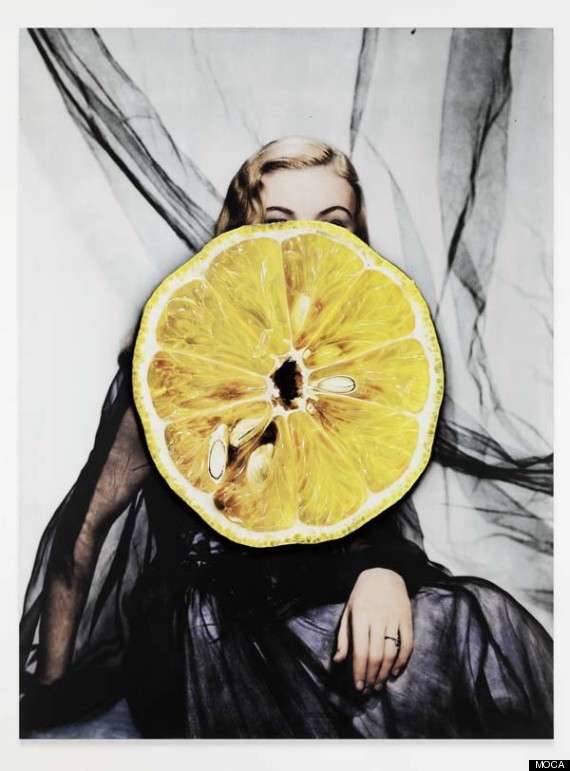 The Swiss artist, who notoriously took a jackhammer to Gavin Brown's art gallery floors and dug holes into the walls of the 2006 Whitney Biennial, is not particularly keen on following the art world's rules, nor particularly bent on rebelling against them.
Floating in the liquid space between Pop and Dada, Fischer delights in the pleasures of the surface, especially when they begin to rot. Whether warping the faces of old Hollywood icons or forging clumsy-handed wax sculptures already in the process of rotting, Fischer doesn't just delight in decay, he eroticizes the process.
Jerry Saltz, for one, is a fan. Saltz enthusiastically praised Fischer's macabre tastes after a massive New Museum exhibition:
"Fischer's wizardly ability to present objects on the brink of falling apart, floating away or undergoing psychic transformation, and his forceful feel for chaos, carnality and materiality, make him, for me, one of the most imaginative powerhouses we have."
Enter LA MOCA, the hot-topic museum du jour, receiving constant attention and flack for its wavering finances, mysterious lack of artists on the board and spectacled director Jeffrey Deitch.The museum is, in a way, doing a little jackhammering of gallery walls of its own, creating a contentious yet undeniably alluring populist artistic space.
With past exhibitions including Weegee and Mike Kelley, MOCA definitely gets a rise out of teasing out the dark underbelly of glamorous Los Angeles. Fischer too shares the desire to linger on the pleasures of the surface while indulging the morbid desire to peel back said surface and see what lies underneath.
His upcoming show will feature skeleton sculptures, nightmarish fairy-tale installations and fractured collages incorporating fruit and hair. Fischer also crowd-sourced a massive installation of clay sculptural forms, inviting children, ceramicists and other interested parties to create a clay city that will eventually crumble.
Is Fischer worried about the seemingly endless MOCA drama? It appears not. As he told the LA Times: "I don't care about any of that; I care about art."
Urs Fischer's mid-career retrospective will show at LA's MOCA from April 21 until August 19, 2013. See a preview of the exhibition below and let us know you are attracted, disgusted or both.
PHOTO GALLERY
Urs Fischer