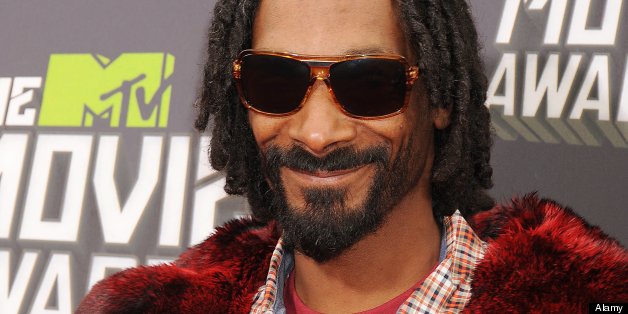 If anyone knows how to throw a 420 party, you'd think it'd be Snoop Dogg, or as he likes to be called now, "Snoop Lion."
But on Saturday, the first annual "Snoop Lion 420 Festival" -- a rager in a Hollywood Hills mansion that started bright and early at 11 a.m. -- was shut down by the police, TMZ reports.
Police said that grumpy neighbors had complained about the noise levels, and it didn't help that Snoop didn't even have a party permit, Perez Hilton reports.
Apparently, the Long Beach rapper showed up right as the police arrived and was quite cooperative with them, Hollywood Gossip reports.
Our guess is that "smoke weed every day" Snoop was high as kite when he arrived, making him amenable to whatever the wind blows. For the 420 lovers whose cannabis hearts were crushed by the party fail, here's a 420 LA playlist to bring you back up.