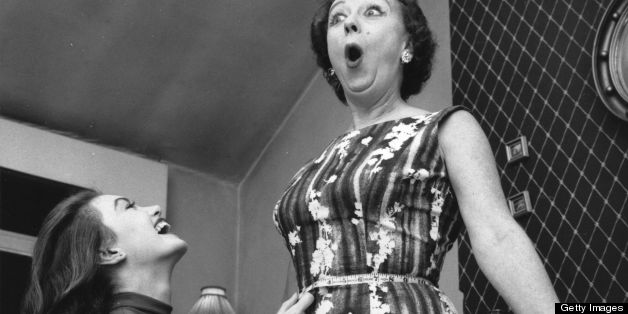 Thank you, Tim Gunn, for alerting us to this incredible infographic the New York Times created to show us just how meaningless dress sizes are.
The illustration, published in the Times on April 24, 2011, shows how wildly the measurements for a women's size 8 vary between high-end designers, casualwear retailers, and even brands owned by the same company.
So no more feeling bad about not being able to zip up your "normal" size -- it's about the store, not about your body.
Click over to the Times to read more about size discrepancies, vanity sizing, and the entrepreneurs helping women figure out which clothes will actually fit them.
BEFORE YOU GO
PHOTO GALLERY
Meet Our Body Image Heroes