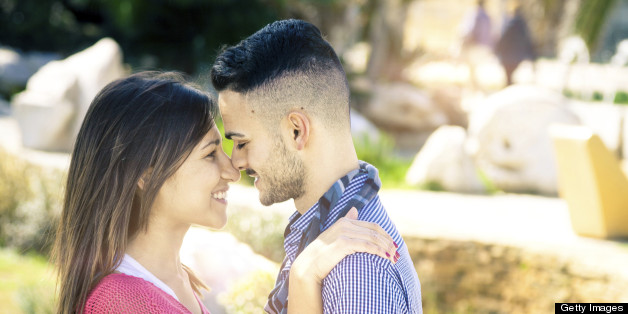 Amid all of the other wedding planning chaos (booking the venue, picking out a dress, creating a guest list etc.), arranging an engagement photo shoot often gets lost in the shuffle.
Some brides feel these pictures are a waste of time and money, while others find them cheesy and self-indulgent. But proponents of the engagement photo shoot, like esteemed photographer and HuffPost Weddings blogger Elizabeth Messina, believe that the engagement period is a "vital and magical part of your relationship" -- and one that deserves to be documented.
"No matter how beautiful and amazing your wedding is -- and your subsequent wedding photographs are -- you can only blow up and frame so many images from your wedding before you freak your friends out," she wrote in an October 2012 blog post. "Engagement images have a more day-to-day feel and you can display them here and there with more freedom."
On Tuesday, we posed the question to our followers on Facebook and Twitter, asking them why couples should or should not take engagement photos. Click through the slideshow below to see what they had to say, then add your thoughts in the comments.
PHOTO GALLERY
Should Couples Take Engagement Photos?
Keep in touch! Check out HuffPost Weddings on Facebook, Twitter and Pinterest.
BEFORE YOU GO