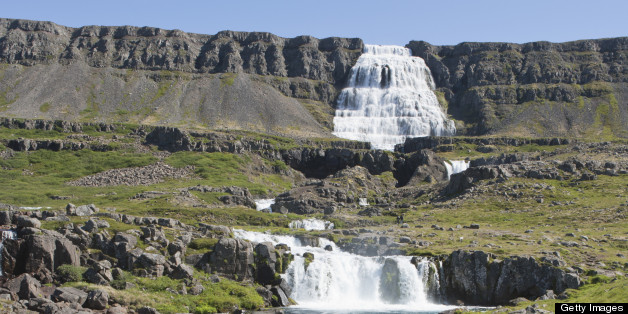 In a contest to "re-name" Iceland and give the small island nation a more descriptive alternate moniker, suggestions submitted online have ranged from the absurd "OMGWTFLand," to the authentic (read: unpronounceable) "Eyjafjlakojland," to the more descriptive "Niceland."
But after receiving more than 25,000 entries, tourism officials behind the "Inspired by Iceland" campaign have finally narrowed the names down to two: "Let's Get Lost Land" and "Isle of Awe Land."
The entries narrowly beat out "Adventure Land" and "Best Place to Grow a Beard Land."

Starting on April 26, people will be able to log onto the website, view a film showcasing each entry, and vote for their favorite. No matter which entry wins, though, officials want to make one thing clear: Iceland isn't nearly as icy as its official name implies.
"A countries [sic] name is it's [sic] identity but that doesn't mean it describes it in the right way," Jón Gnarr, mayor of the capital, said in a press release. "I mean, look at Greenland."
Inspired by Iceland also wants to emphasize that the winning submission will not replace Iceland's actual name, after many people expressed confusion and outrage last year upon learning about the project.
"We are just playing with the idea, 'What if?'" project manager Sveinn Birkir Björnsson told an Icelandic paper, in a quote translated by the Reykjavik Grapevine. "We are here in a country called Iceland. The name is maybe not very descriptive of the country itself. What if you had the opportunity to change the name?"
Iceland's actual name was crafted by Raven-Flóki, a Norwegian Viking, more than 1,000 years ago. Legend has it that Flóki spent many months on the island, and as winter approached, he climbed a tall mountain to survey the land. Flóki spotted a large fjord of ice from the peak, then settled on the name "Iceland."
ALSO ON HUFFPOST:
PHOTO GALLERY
BEFORE YOU GO
Iceland Tourism
PHOTO GALLERY
Iceland Tourism