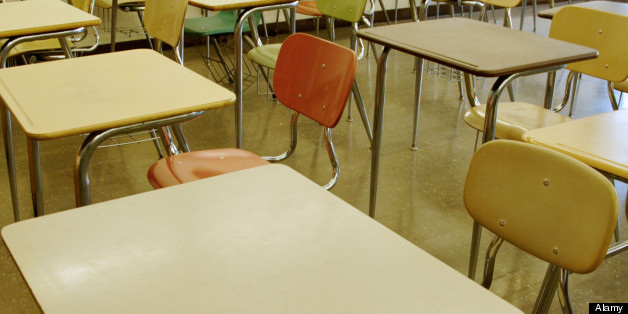 Bayli Silberstein, an openly bisexual 14-year-old student, lobbied for a gay-straight alliance (GSA) at Carver Middle School in Leesurg, Florida, in November 2012.
The eighth grader suggested the group form as a way to fight against the bullying of lesbian, gay, bisexual and transgender (LGBT) students at her school.
As reported by the Orlando Sentinel, a school board meeting that took place on Monday, April 22, left Silberstein on the brink of tears. Board members voted 4-1 to table a final vote that could have allowed the GSA to get off the ground before the end of the school year.
Hundreds of people attended the meeting in Lake County, but board members decided that they needed more time to "workshop" the rules because of a change in state law brought about by the recently signed Senate Bill 1076, which makes it unclear which grades are free from discrimination that could ban non-academic groups.
Board members Tod Howard and Bill Mathias both opposed the club because they believe that middle-school children were too young to discuss issues related to sexuality. Mathias recommended to table the issue and was joined by other board members.
According to the American Civil Liberties Union, who is advocating for the gay-straight group to be approved, because of the federal Equal Access Act, Silberstein's proposed club is protected and schools cannot discriminate against non-academic clubs based on the topics they discuss.
SB 1076 lacks the definition of "secondary" schools and there is no clear definition to determine whether or not a middle school is protected.
Still, the ACLU argues that students have the right to form the alliance group under the First Amendment and that federal law still applies to middle schools.