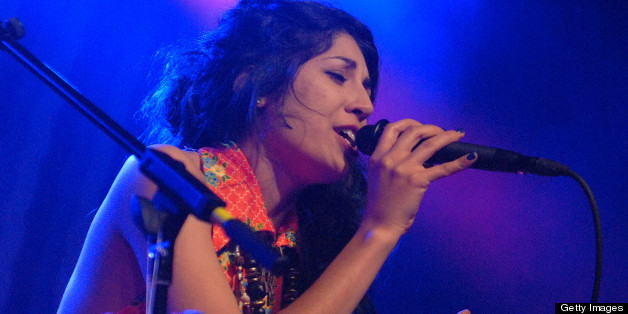 Two weekends. Six nights. Three cities. Twenty-four venues. And more than 200 bands. That's right, it's every Detroiter's favorite local music fest, back for its 16th year -- the Metro Times Blowout.
Organized by the alternative weekly paper the Metro Times, the festival highlights local favorites, old timers and a new crop of hungry musicians: like the Ill Itches, who may have just stolen the honor of cleverest Detroit inside-joke band name away from Cold Men Young.
The fest has made some big changes. Usually it would have already come and gone, but this year it's been pushed back into the warmer weather, beginning this Thursday, April 25 and continuing through Saturday, before returning the following weekend, May 2 through 4.
More surprisingly, they've expanded to two weekends and moving beyond Hamtramck. Detroit's city-within-a-city has an overwhelming concentration of dive bars that bring out some of the best local musicians, and is the historic home of the festival. The Blowout will still take place in Hamtown on Friday and Saturday, kicking off the festivities at the Majestic complex on Thursday, before spending the following weekend in Ferndale.
This year's changes might make the Blowout more epic, but they also mark a partial move to a safer suburb follow an incident that cast a shadow on the festivities. Last year, four women who attended a concert were carjacked and sexually assaulted. The male suspect, from Hamtramck, was taken into custody that night. The festival organizers added more security after the attack.
Metro Times publisher Chris Sexson told the Oakland Press that going to Hamtramck was outside some people's "comfort zone."
"Hamtramck has a certain character and personality that is awesome and just perfect for rock 'n' roll music," Sexson told the paper. "But I've found, even among some of the younger music and creative people, that some people don't want to go down there, the same as some people might not want to go into downtown Detroit."
No matter where you see it, there's a lot for us to love about the Blowout. There's always a few of the big local names and your friends' bands you've seen a million times. But there are also scores of bands you haven't heard yet, who might be the next big thing (check out how much Danny Brown has blown up in the last year -- bets are off for 2013's next star), or just a chance to try out something new. Not every band will be your taste, but it's still amazing to see the incredible music variety this city has to offer. Excuse us -- we mean this metro area, because Ferndale is turning out to be quite the music hot spot at the moment, too.
Below, take our poll -- are you happy with the Blowout changes? You can also check out the lineup and some of the acts you can find on stages across these three towns. See the Metro Times Blowout page for more information, a full schedule and tickets.
PHOTO GALLERY
BEFORE YOU GO
MetroTimes Blowout Acts For 2013
PHOTO GALLERY
MetroTimes Blowout Acts For 2013