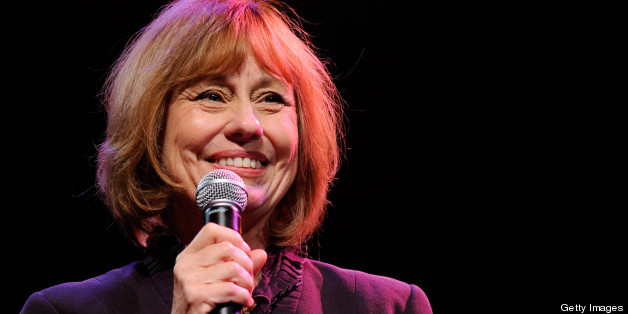 Sharron Angle is keeping the door open to another run for the U.S. Senate, according to the Elko Daily Free Press.
Appearing as the guest speaker at a county Republican Party meeting in Elko, Nevada on Saturday, Angle reaffirmed her Tea Party bona fides by making the case that "constitutional conservatives" must run for public office, adding that "it's a possibility" that she would run for the Senate again.
"Certainly, we need to replace Harry Reid's leadership and it would be nice to have a different person representing our state as well," she said. "I encourage you all to run for office. I wouldn't encourage you to do anything I haven't done myself and wouldn't do again."
A former member of the Nevada assembly, Angle surprised the political world by winning the Republican primary for Senate in 2010, pitting her against a seemingly vulnerable candidate -- Senate Majority Leader Harry Reid (D-Nev.). But Angle's campaign stumbled over her unorthodox positions on social issues, and managed to blow an 11-point lead over seven weeks. Reid ultimately bested Angle by more than 5 points.
Nevertheless, it seems the option of another candidacy is still alive for Angle. "If you believe in representative government, then you have to be willing to be one of those representatives, and I'm willing," she said Saturday.
BEFORE YOU GO
PHOTO GALLERY
Tea Party Statements