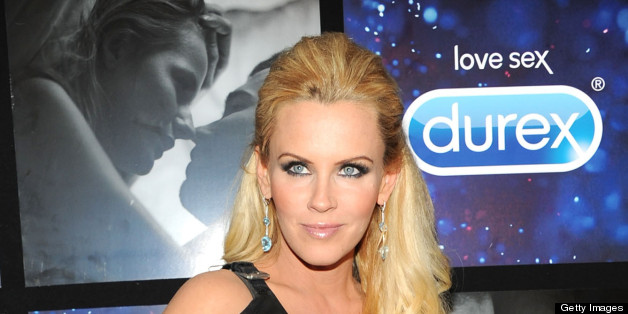 While the rest of us are left to look for eligible bachelors on OkCupid, Jenny McCarthy has a much better option.
"I'm hoping to meet some on my talk show," McCarthy tells People, referring to her eponymous VH1 series. "I keep telling my producers to book some cute, heterosexual single men."
And it turns out that it was none other than pal Chelsea Handler who gave her the idea. "She told me book who you want to date," McCarthy, 40, reveals. (Tough luck, if she was looking to date Josh Groban.)
But unfortunately the plan isn't going so well. "Time and time again we're not getting them," she tells People.
McCarthy previously discussed the prospect of using her talk show to find love, in an interview with Us Weekly in January.
"I actually want to put blind dates on my show," she told the magazine, explaining that she would meet her potential suitor in public, "and then grab him, stick him in a chair, mic him and be like, 'Hi, let's go on a date for 30 seconds!'"
Hopefully something will work out soon. (We hear the Grand Canyon is lovely this time of year.)
BEFORE YOU GO
PHOTO GALLERY
Celebrity News & Photos