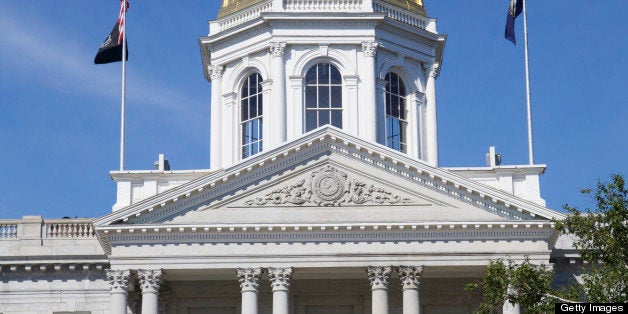 The New Hampshire House of Representatives voted Wednesday to posthumously free 14 slaves, with two lawmakers voting no before voting yes.
The Associated Press reported in March that the legislation was largely symbolic; lawmakers were seeking to satisfy a 1779 petition submitted by 20 slaves who fought in the Revolutionary War. Six of the original slaves are not included in the legislation since they were freed by their owners after the petition was submitted. Former President Abraham Lincoln signed the Emancipation Proclamation, freeing all slaves nationally in 1863.
Higgins told HuffPost that she did not realize the bill's "symbolic importance" for people in Portsmouth, where the slaves lived. She said that her original vote was based on concerns she had with the system of slavery.
"I had a great deal of trouble with the bill. I am a freshman and this is all new to me," Higgins said. "I had great difficulty in understanding how I had authority to vote to emancipate people without, at the same time, legitimizing a system that enslaved them."
Higgins, who said she was "heartsick" over her first vote, stressed that she requested a second vote.
Sylvia told HuffPost in an email that his original vote was in protest to the legislation not addressing the freedom of all of the slaves in New Hampshire history. He said that the Legislature should grant freedom to all slaves and not just this group.
"The New Hampshire General Court voted to emancipate 20 African men, held as slaves in New Hampshire, based on their petition for redress of grievance in 1779 to the then-Province of New Hampshire. Chairwoman Smith and others spoke of the great courage that was truly present in these men. I would like to hope that I shared with these men a small piece of their courage when I voted against SB 187," Sylvia said.
"How many men and women were born right here in New Hampshire into slavery? Were they considered for emancipation in this petition? No. This bill fell short in addressing slavery in New Hampshire right through the mid-19th century and I could not bring myself to voting to ignore the unseen."
BEFORE YOU GO
PHOTO GALLERY
U.S. State Capitol Buildings