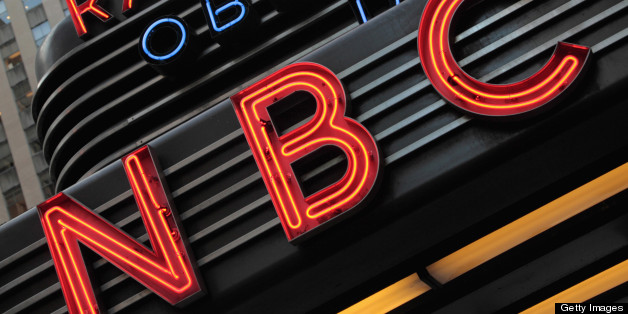 Not enough reality TV in your life? Struggling network NBC has a solution: "The Million Second Quiz," a new reality series that takes place 24-hours a day, pitting competitors against each other for 12 days straight.
New Yorkers, prepare to gawk: The show is set in a gigantic hourglass shaped structure in Manhattan that will also serve as the home to contestants who are playing "The Game."
What is "The Game"? That's not really clear. In a release, NBC said contestants will "test the limits of their knowledge, endurance and will to win as they battle each other in intense bouts of trivia for 12 consecutive days and nights." The grand prize is $10 million cash.
"'The Million Second Quiz' is a genre-redefining spectacle." Paul Telegdy, president of alternative and late night programming at NBC Entertainment, said in a statement. "It is a game, a social experiment, and a live interactive event all wrapped into a uniquely sticky entertainment experience. What is exceptional about 'The Million Second Quiz' is that it embraces technology's ability to allow everyone in America to actively participate and compete in a way that has never been done."
The primetime broadcast will feature "nail-biting game play and a David vs. Goliath challenge to one of the reigning champions."
Since it's broadcast 24-hours a day, NBC affiliates can interact with the contestants live throughout the day and during the regular primetime show. Home viewers will also be able to play in real time and win the opportunity to appear on "Million Second Quiz."
NBC's latest reality series, "Ready For Love," got the axe after just two episodes. Time will tell if "Million Second Quiz" will be a success for the struggling network. NBC rebounded in the ratings department in the fall of 2012 with a new hit drama "Revolution" and "The Voice," but when those shows took a break, the network fell dramatically in the ratings. At one point, Univision beat NBC in the 18-49 demographic ratings. With "The Voice" and "Revolution" back, the network has made gains, but still has a ways to go before the Peacock reigns supreme.
"Million Second Quiz" will air in the fall on NBC.