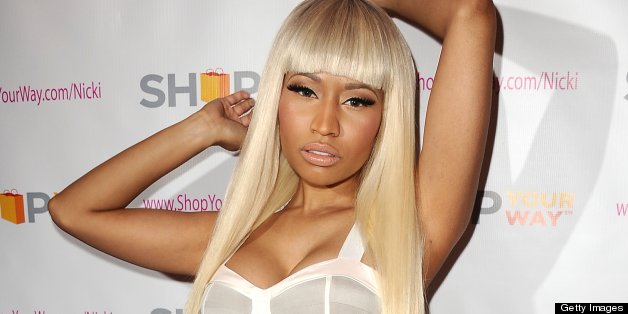 "The Other Woman" has stacks on deck like it's saving up. On the heels of casting Cameron Diaz, Leslie Mann and Kate Upton in the revenge comedy, 20th Century Fox has hired Nicki Minaj for the film. According to THR, Minaj will play Diaz's "opinionated assistant." (Is there any other kind?) "The Other Woman" will mark Minaj's big-screen debut as an actress. She previously lent her voice to the Fox animated film "Ice Age: Continental Drift."
Directed by Nick Cassavetes ("The Notebook"), "The Other Woman" is about a man (Nikolaj Coster-Walda) engaged in multiple affairs and the consequences he faces at the hands of his paramours.
"I've been fortunate enough to continue my acting teachings even with my music," Minaj said during press rounds for "Ice Age" last year. "So even when I'm not acting, I'm still kind of utilizing all my acting training in my music. [...] How can my voice, tone and accent convey those [emotions]?"
For more on Minaj and her new gig, head over to THR.
[via THR]
PHOTO GALLERY
Nicki Minaj's Style Evolution (PHOTOS)
BEFORE YOU GO