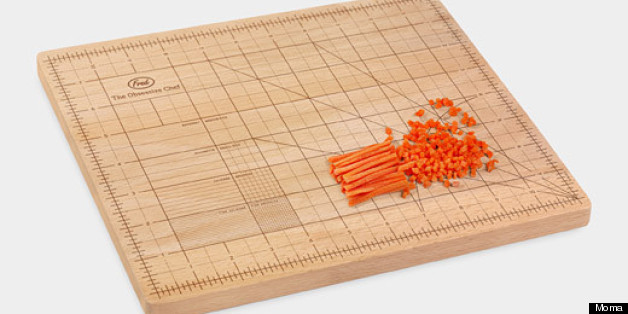 If you haven't yet perfected your julienne or batonette -- and you wish you had -- this cutting board is going to help you out. Cheekily named The Obsessive Chef Cutting Board, this product from Moma is like a cheat sheet for the perfectionist in the kitchen.
Covered in lines, guides and measurements, this cutting board might slow down your knife skills, but it will definitely make them more exact. Keep in mind that The Obsessive Chef Cutting Board is not for everyone (some editors here at HuffPost Taste would give up cooking altogether if they had to chop by these lines), but for the perfectionist in your life, it makes a great gift.
You can find it at the Moma store for $26.
Want to read more from HuffPost Taste? Follow us on Twitter, Facebook, Pinterest and Tumblr.