Though Playboy might have been slightly more classy back in the day than it is now, the general premise of the magazine seems to have remained the same over time: convincing men that they're worthy of good-looking girls, and plastering such girls all over their editorial pages.
Redditor mixedveggies posted some of the pages from the April 1967 issue of Playboy. Particularly notable is this Vivitar Super 8 Movie Camera ad, which compares the features of the camera model to the features of the actual model: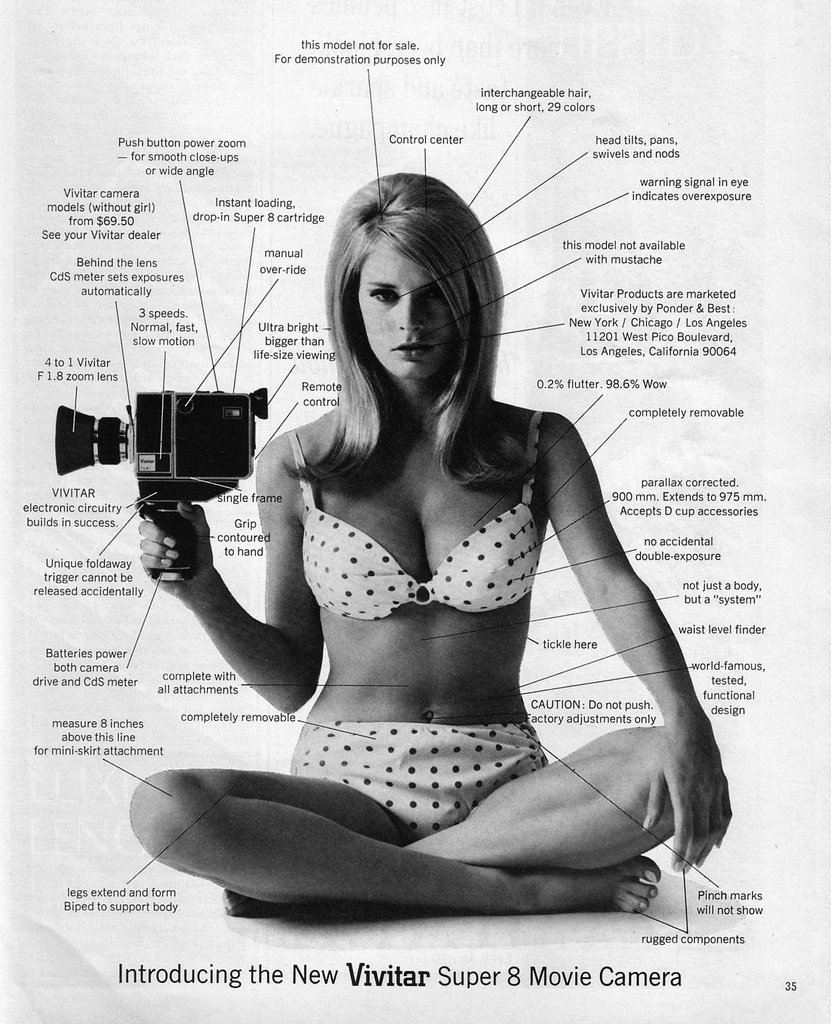 "Head tilts, pans, swivels and nods." "This model not for sale." "Control center." Always good to see women being treated like human beings.
BEFORE YOU GO
PHOTO GALLERY
MORE Sexist Vintage Ads!