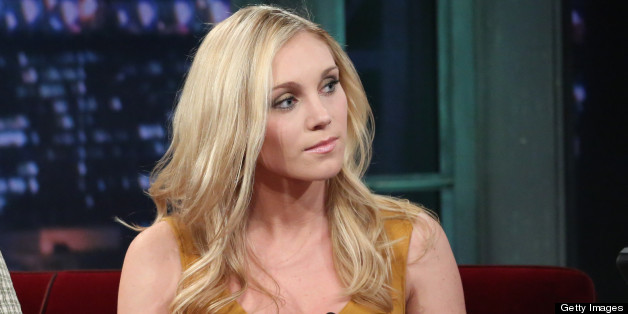 Former "Buckwild" star Shae Bradley won a court battle against cast mate Jessie Johnson over an alleged sex tape of theirs he was planning to sell.
TMZ first reported earlier this month that MTV reality stars Bradley and Johnson filmed a sex tape together during their on-again, off-again relationship. Johnson began shopping the homemade porno around after "Buckwild" was canceled following the sudden death of Shain Gandee.
"Yes there is a sex tape and I regret making it with someone who I obviously couldn't trust and is looking to exploit the relationship we had," Bradley told TMZ.
The website then reported that YouPorn.com was willing to pay $50,000 for the "Buckwild" porno.
But any hopes Johnson had of making some fast cash were dashed this week when a West Virginia judge ordered that the explicit material be destroyed.
The two battled it out in court in Charleston, W.V., on Monday, according to ABC Charleson station WCHS. Bradley admitted she took nude photos, participated in a sex tape and sent Johnson the X-rated content over text and e-mail. But her lawyer said that when Johnson threatened to release the content in order to "ruin her life" he committed criminal harassment and extortion.
"I haven't slept, I can't eat," Bradley, who filed an injunction to prevent the release, said in court. "It's just disgusting. I don't see how someone is allowed to just torment me non-stop."
The judge ordered Johnson to destroy the content he has of Bradley, WCHS reported. Johnson claims he already set the tape on fire before stepping foot in court. If he does not destroy the material he could be held in contempt of court.
News of Bradley's sex tape surfaced after "Teen Mom" Farrah Abraham made headlines for her sex tape. Abraham filmed the video with porn star James Deen. The 21-year-old -- who reportedly sought out Deen to make the explicit film and pass it off as "leaked" in order to get publicity -- is asking for $2 million for the adult flick.
BEFORE YOU GO
PHOTO GALLERY
Celebrity Sex Scandals