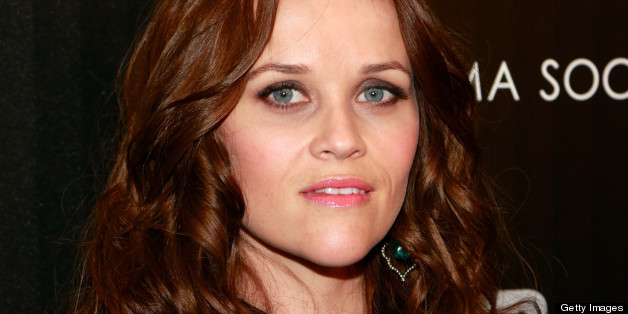 It's been a long week, particularly for Reese Witherspoon.
The actress and her husband Jim Toth were arrested last weekend in a DUI-related incident after the couple was pulled over by authorities in Atlanta. Toth, who was behind the wheel, was asked to take a field sobriety test -- which reportedly got Witherspoon riled up. She was charged with disorderly conduct for refusing to stay in the car and talking back to a State trooper while Toth was being questioned.
The 37-year-old "Mud" star later apologized for her actions, saying in a statement, "Out of respect for the ongoing legal situation, I cannot comment on everything that is being reported right now. But I do want to say, I clearly had one drink too many and I am deeply embarrassed about the things I said."
Someone who had a better week was Gwyneth Paltrow, who was named People's Most Beautiful Woman days after being "honored" as Star magazine's Most Hated Celebrity.
"It's funny, these things, because it's like obviously not true. But it's very sweet to be named that," Paltrow told The Associated Press of her glamorous title. "Because I mean you can't say that, you know! But it's been wonderful. It's been very wonderful. And as my friend said, it's so nice that someone who has kids and is a mom and is not like 21 is named that. It's really an honor."
Speaking of Gwyn, her best pals Beyonce and Jay-Z stepped out with their 1-year-old daughter Blue Ivy in Paris on April 25. The Carters had lunch at Szptime restaurant and seemed every bit the happy family. Plus, Blue is getting SO big!
Also this week, Kate Hudson rocked a leggy look, an 'NSYNCer bashed Bieber and a country music legend died.
CORRECTION: An earlier version of this story indicated that Witherspoon was 27. She is 37.
See the best photos of the week below:
BEFORE YOU GO
PHOTO GALLERY
Celebrity News & Photos