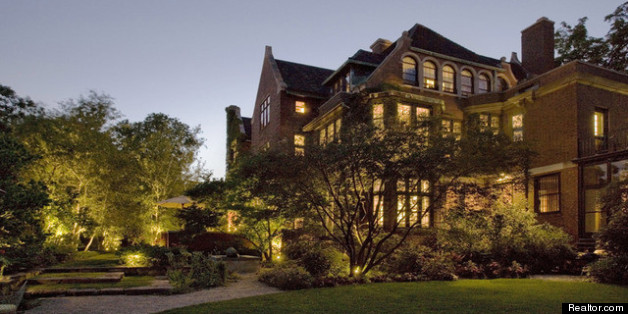 Here's a historic home we wouldn't mind living in. A sprawling Beaux Arts mansion originally belonging to the late philanthropist Max Adler is up for sale in the Kenwood neighborhood.
According to the Realtor.com listing, the house comes in at a massive 11,500 square feet built on just under an acre of land, with 10 bedrooms and 10 (8 full and 2 half) bathrooms. Despite the size, the site lists the property as a single family home -- we suppose it would be the perfect size for the "Kate Plus 8" family, with space leftover for a guest bedroom. Stylistically, it seems like a better fit for the Von Trappe family from "The Sound of Music".
(See photos of the Max Adler mansion below.)
Adler founded the Adler Planetarium in 1930 after working as a vice president at vice president and general merchandise manager of Sears, Roebuck & Co. According to the Chicago Tribune, the home was built in 1916 and designed by architect Arthur Heun. While there are no planetariums in the home, the home does contain three solariums, or sun rooms, the paper reports.
Some of the design choices in the overly-decorated, three-story house seem a bit questionable, like the room that appears to be entirely draped in floral curtains. But the library is a book-lover's dream, the kitchen appears modern but fitting to the home, there are stunning dressing rooms that transcend a walk-in closet, the grounds contain English Gardens and there's plenty more historic splendor.
Below, check out images of the Max Adler mansion -- or it could be your very own for a cool $4.9 million. That might sound like a steep asking price, but compared to $32 million for a condo in the Trump Tower, it almost feels like a deal. If this estate isn't quite your style, you might find what you're looking for in two slightly smaller mansions designed by David Adler, also new to the listings this month.