 A suburban Chicago woman is charged with attempted murder after she ran over her ex-boyfriend's new girlfriend, prosecutors say.
Twenty-year-old Alexius Keys reportedly saw the couple and rear-ended their vehicle near the 400 block of Rutledge Street in suburban Park Forest around 6 p.m. Thursday, NBC Chicago reports.
(Story continues below)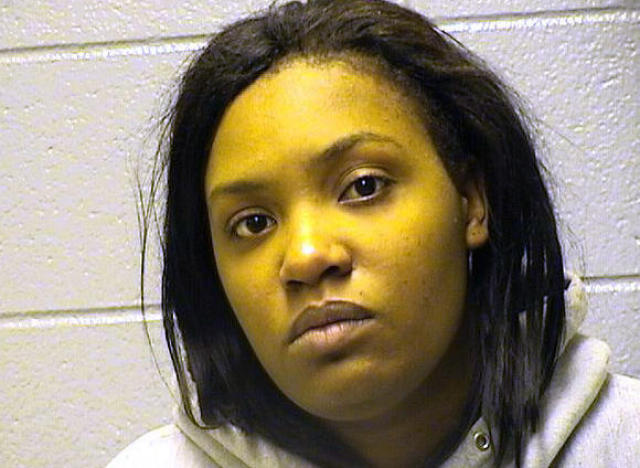 Alexius Keys, 20, was charged with attempted murder after police say she ran over her ex-boyfriend's new girlfriend. (Cook County Sheriff)
The couple got out of the car after the collision, at which point Keys allegedly backed up on to the grass and mowed down her ex's new girlfriend, dragging her several feet under the vehicle, Assistant State's Attorney Anthony Gattuso said according to the Tribune.
The woman's injuries included a broken arm and bruised lung among others.
Keys was ordered held in lieu of $750,000 bail in a Cook County Bond Court hearing Sunday where the Tribune reports she collapsed and shouted "I love y'all" and "forgive me," to her family as she was led out of the courtroom.
Keys is hardly the first person to commit a crime of passion (or rather, jealousy) towards an ex: Earlier this year, a Florida woman was arrested after allegedly setting fire to the mattress where her ex-boyfriend and another woman were sleeping.
BEFORE YOU GO
PHOTO GALLERY
Lovers' Quarrels